Star Wars Day 2020 Harveys Pin Release
Here is a look at the Star Wars Day 2020 pin releases at Harveys! There are two pins in this collection featuring Darth Vader and a lightsaber. They are open edition with a retail price of $12.00 each. Available online at shopHarveys.com on May 4, 2020 at 8am PST.
Darth Vader: I Am Your Father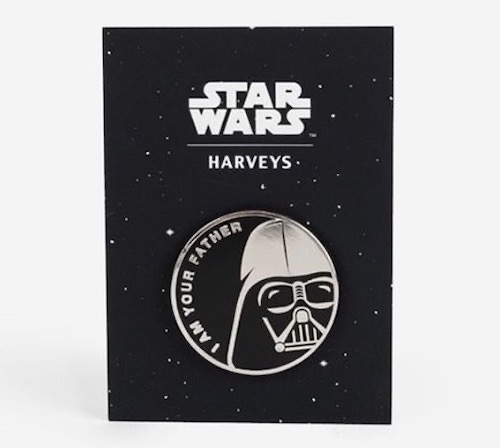 Lightsaber: Nooooooooo…..
May the Fourth Be With You!
Click here to view more Harveys pin releases.
-Disney Pins Blog