PinPics Now Under New Ownership
We have breaking news we'd like to share with our members of the Disney Pin Trading community! PinPics is now under new ownership and updates/changes will be coming soon.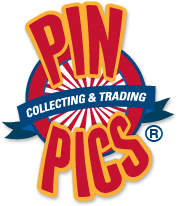 Lenny Schas, Joe and Molly Ludwig want to announce an exciting transition for PinPics, the premier Disney pin information and Disney Pin Collecting & Trading database. Lenny has entrusted Joe and Molly, as the new owners of PinPics, to focus the energy needed for this amazing resource. PinPics will still be an existing site, but also part of a bigger plan in an exciting project that Lenny has created called Panopolis.
What is Panopolis? A wildly exciting first-of-a-kind e-commerce, trading, and gameplay platform! From Disney pins to digital treasures, Panopolis City is reshaping the world of collectibles and their proud collectors.
Enhancements being planned for PinPics:
New Website that has all of the same search capabilities of today, but updated to find the information you desire.
Fun and attractive options to customize your collections display.
Buy, Sell and Trade Platform for Disney Pins as well as Digital Collectibles.
And so much more!
We are all very excited about the new PinPics website and focus, as well as the new Virtual World of Panopolis. Direct any questions at this time to the PinPics Facebook page through the message function. Molly and Joe will get back to you with any questions you may have.
-Disney Pins Blog