Disney Sweet Dreams Mystery Pin Pouch
Here is a look at the new Disney Sweet Dreams mystery pin pouch at Disney Parks! This mystery pin set was released in late October 2022 at Disneyland and is coming soon to Walt Disney World.
The retail price is $34.99 and it contains 5 pins per pack. There are 16 pins in total.
The characters feature Dumbo, Marie, Simba, Pongo, Bamib and more!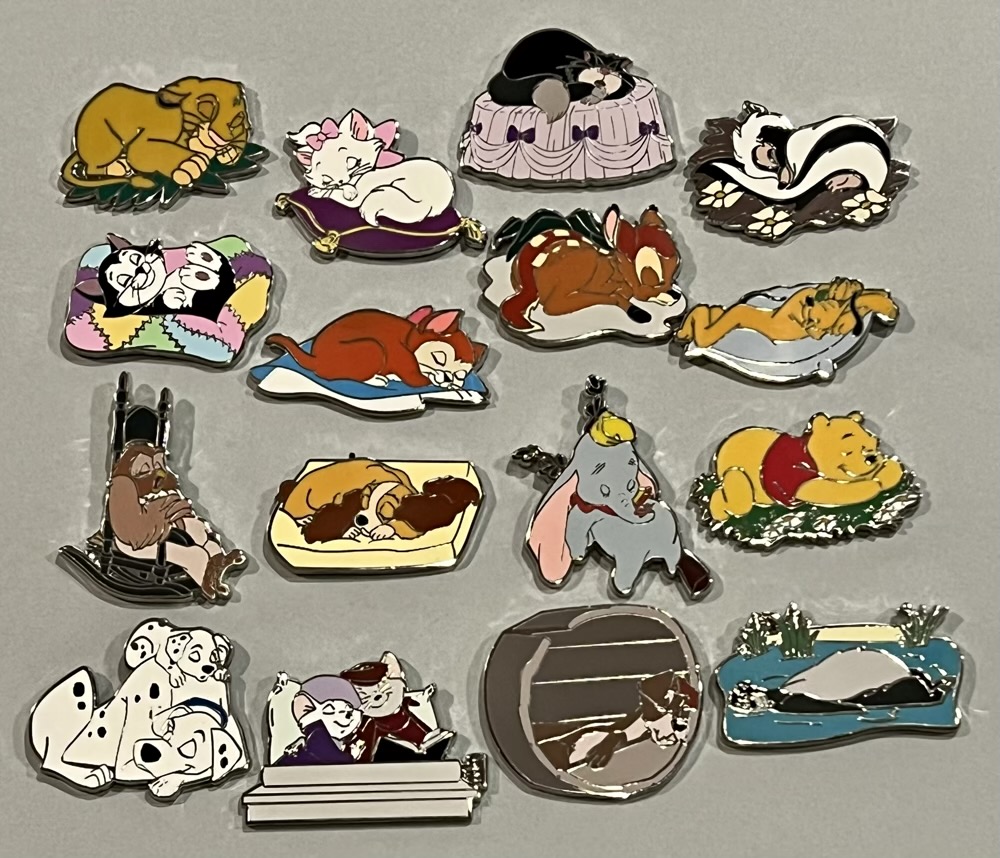 View more pin releases in our Pin Categories section.
-Disney Pins Blog