Disney Heroes WDI Pin Set #4
Surprise pin release at Mickey's of Glendale! This is the fourth set of the Disney Heroes pin collection. Retail price is $18.95 per pin and the LE size is 250 each. Available only to Disney Cast Members. This set consists of seven Disney Heroes including: Fix-It Felix, Roger Rabbit, Kristoff, Prince Naveen, Wreck-It Ralph, Simba & Tarzan.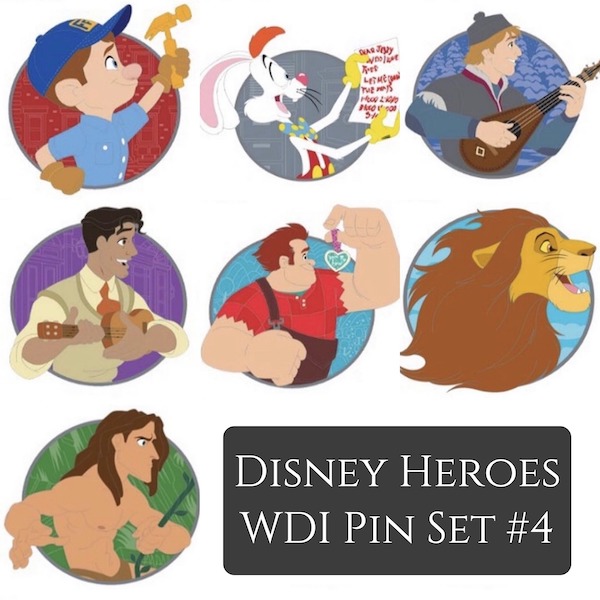 PIN RELEASE INFORMATION:
Pins will be available online on Monday, January 7, 2019 at 9AM for Disney Cast Members. Visit the MOG backlot page for the online store link at mickeysofglendale.com.
Click here to view the Mickey's of Glendale pin category.
-Disney Pins Blog