Cast Hidden Disney Pins 2022 Series 2
Cast Hidden Disney (Hidden Mickey) pins are back at Disney Parks! Due to the park closures in 2020, these never released in the second half of the year. The new Series 2 pins have already been spotted as of December 14, 2022 at Walt Disney World. Here is a look at the Disneyland and Walt Disney World pin releases.
This series features Character Planes, Star Wars: Heroes, Marvel: Avengers, Pixar: Toy Story, Rabbit Eggs and Fantasia.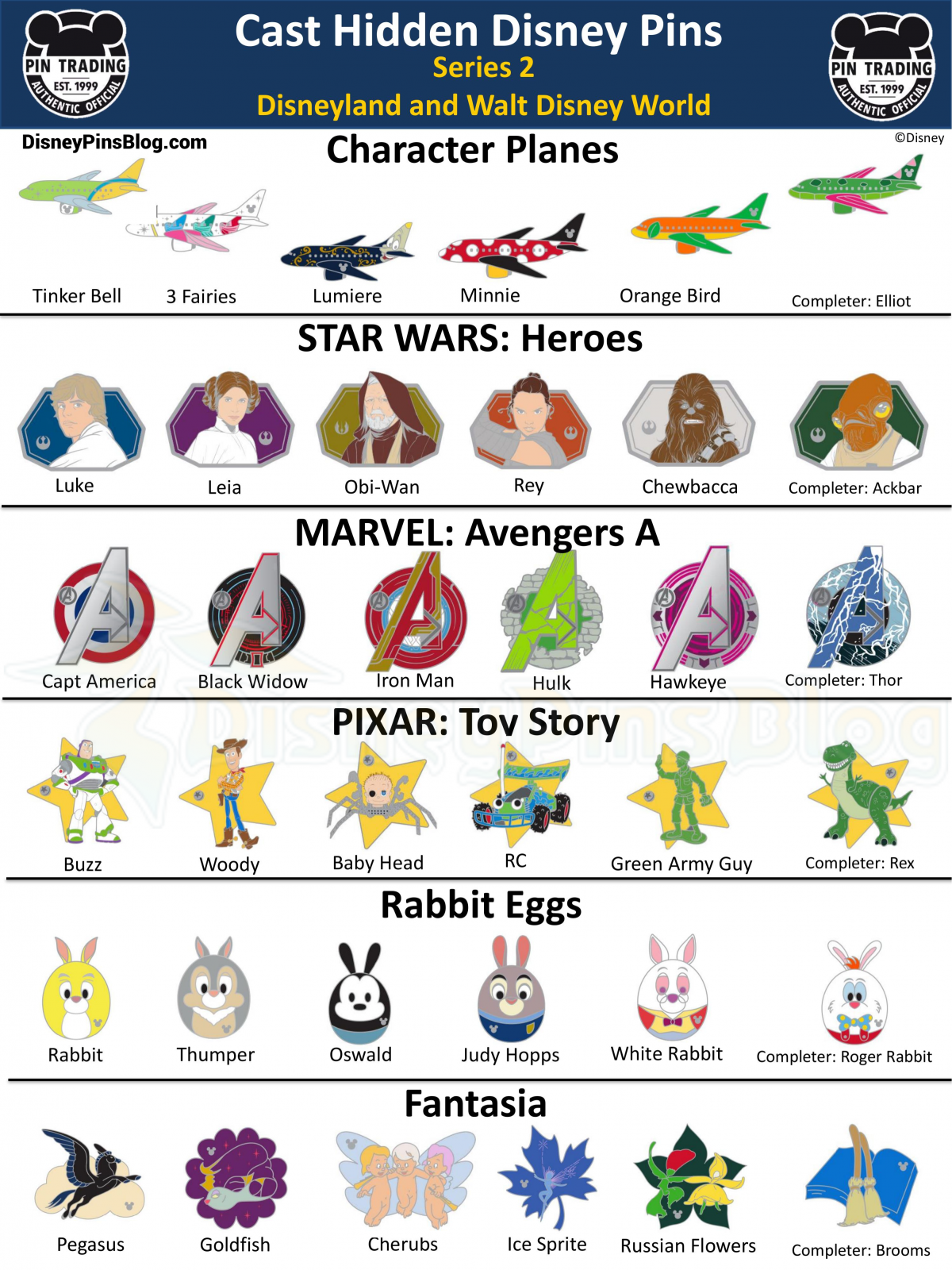 You can only find Hidden Disney pins on Cast Member lanyards, and of course other park guests once they acquire the pins. Hidden Disney pins cannot be purchased when they are first released, but will be available in mystery pouches at a later date.
Click here to view our Disney Hidden Mickey Pins category.
-Disney Pins Blog