Vasilovitch Dragon #2 LE 100 ArtLand Disney Pin
Remember the original Dragon's Gate Acme pin that released at one of our pin trading events?! Well, the second pin in this series designed by Guy Vasilovitch is here from ArtLand! Limited edition of 100 and comes with a mini giclee in a collectible box.
Available in December 2020 at DPBStore.com, and other select retailers around the world.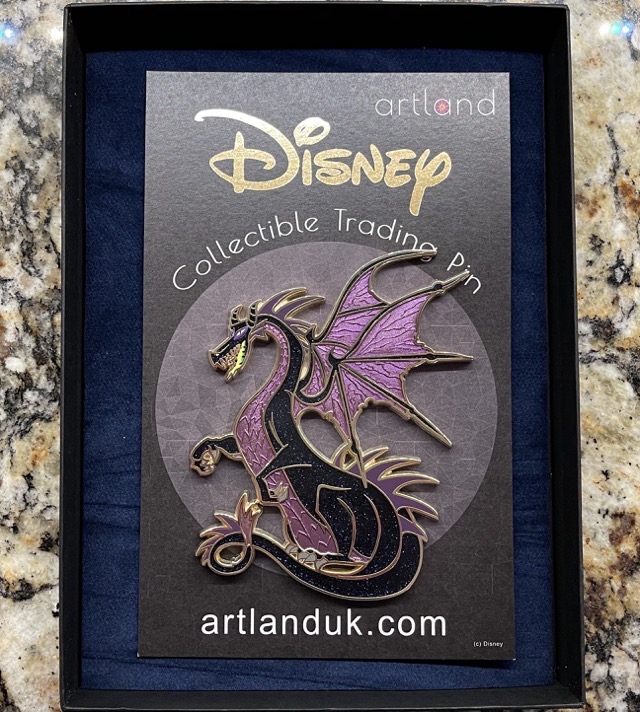 Size:
Pin: 5 1/2″ x 3 1/4″
Giclee: 6″ x 4″
Comes with backing card as certificate of authenticity and pin number stamped on the back of the pin.
Click here to view more limited edition ArtLand Disney pins! ArtLand pins are officially licensed by Disney.
-Disney Pins Blog