Tokyo Disneyland 37th Anniversary Pin
Here is a look at the Tokyo Disneyland 37th anniversary pin at Tokyo Disney Resort! The official anniversary was on April 15, 2020, but this was a delayed release due to the parks being closed.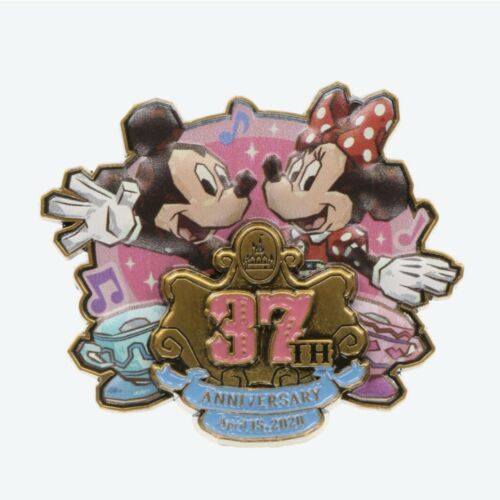 Features Mickey & Minnie with teacups and music notes in the background. The 37th anniversary logo is a pin-on-pin design.
Click here to view the latest Disney Store Japan & Tokyo Disney Resort pin releases.
-Disney Pins Blog