Tiny Kingdom Walt Disney World Series 1 Mystery Pin Collection
Surprise pin release on October 10, 2019! Here is a look at the Tiny Kingdom Mystery Pin Collection at Walt Disney World! This set was first previewed at the Disney FairyTails pin event. It features a mystery pin collection that can be placed on a canvas park map!
The retail price for the canvas map below is $24.99. It includes one (1) castle pin.
Each mystery box has a retail price of $19.99 and includes three (3) randomly selected pins. There are 24 pins in total.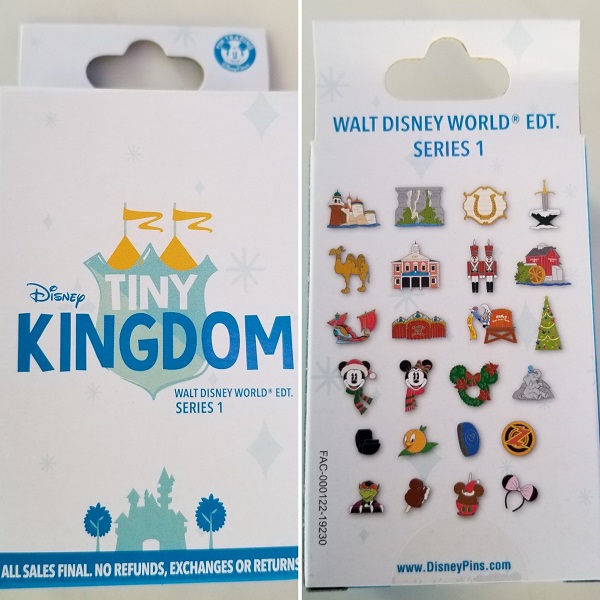 There was already a black and white version of this collection that released at D23 Expo 2019. Click here to view that one!
Join the conversation in our Forums or DPB Community on Facebook.
-Disney Pins Blog