Tiny Kingdom Disneyland Series 1 Mystery Pin Collection
Not only did Walt Disney World release the new Tiny Kingdom Mystery Pin Collection today, but Disneyland has its own version as well! This set was first previewed at the Disney FairyTails pin event. It features a mystery pin collection that can be placed on a canvas park map!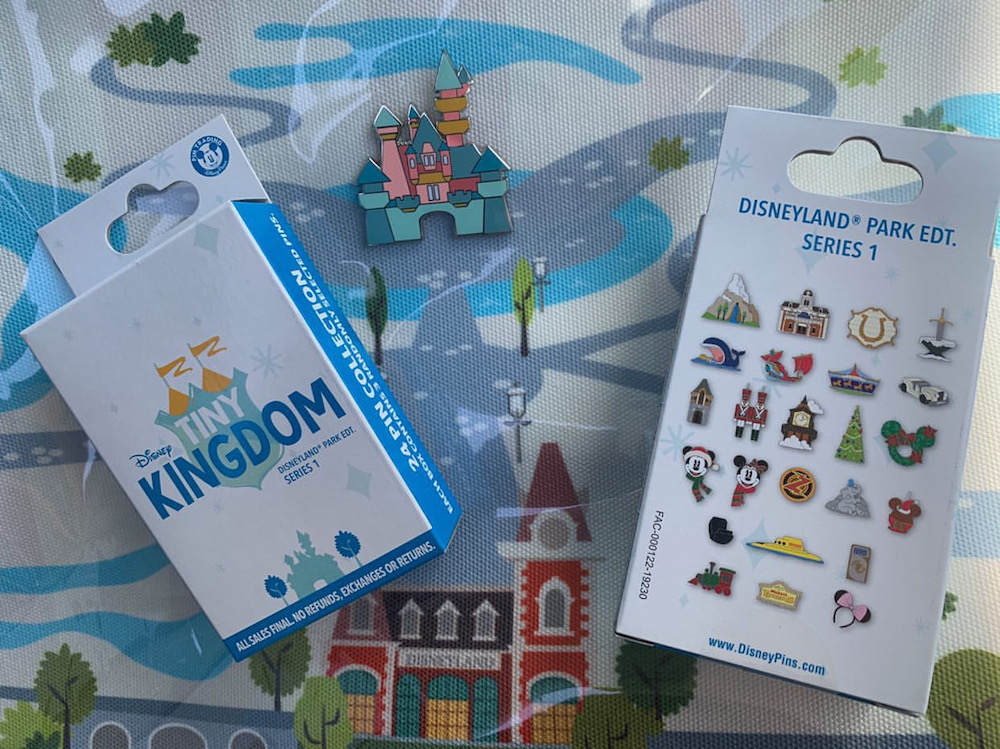 The retail price for the canvas map is $24.99. It includes one (1) castle pin. The castle on the Disneyland version is pink, whereas the WDW version is blue. Each mystery box has a retail price of $19.99 and includes three (3) randomly selected pins. There are 24 pins in total. Released on October 10, 2019 along with the Halloween Tiered Pin Series.
Join the conversation in our Forums or DPB Community on Facebook.
-Disney Pins Blog
---
Photo credit: @jollypinholiday on Instagram