Thor & Loki FiGPiN 2-Pack – NYCC 2019
Here is a preview of the NYCC 2019 exclusive pin set featuring classic Thor and Loki designs.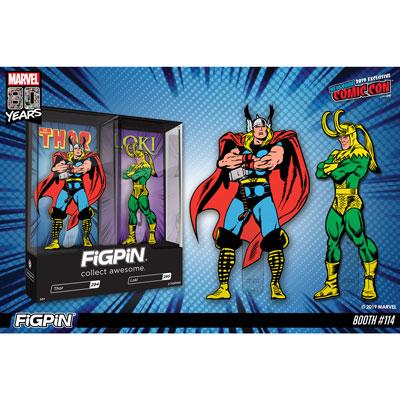 It's the Mighty Thor and Loki, Agent of Asgard! We're celebrating 80 years of Marvel with this comic-inspired 2-pack! The Thor and Loki FiGPiN 2-pack is exclusive to NYCC and will only be available at the FiGPiN booth (#114).
Limited edition of 500 and the retail price is $35 for the two (2) pin set. They are #294 & #295 in the FiGPiN collection.
Click here to view more FiGPiN Disney Pins.
-Disney Pins Blog