The Rescuers ArtLand Disney Pin Series
Here is a look at the new Disney The Rescuers pins from ArtLand! One features Evinrude and the other features Rescuers in Flight.
Available in April 2021 at DPBStore.com, and other select retailers around the world.
The Rescuers: Evinrude Pin: Rescuers Down Under features Miss Bianca, Bernard and Evinrude with gorgeous gold metal detailing on their leaf boat. Limited edition of 250. Size is 2.58″ x 2.75″.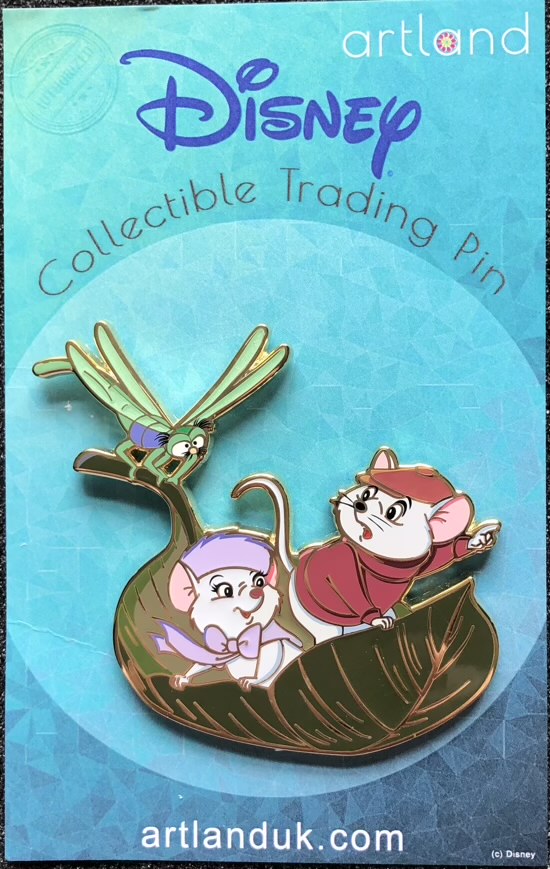 Rescuers in Flight Pin: Rescuers in Flight features all four of our animal heroes as they fly with beautiful screen printing elements to really bring this classic pin to life. Limited edition of 125. Size is 2.75″ x 2.32″.
Comes with backing card as certificate of authenticity and pin number stamped on the back of the pin.
Click here to view more limited edition ArtLand Disney pins! ArtLand pins are officially licensed by Disney.
-Disney Pins Blog