The Haunted Mansion Disney Mystery Pin Collection
A new mystery pin collection has been spotted at Disney Parks! Here is a look at the new The Haunted Mansion Mystery Pin Set at Disneyland and Walt Disney World. Released in October 2020 and matches the same artwork as the five new open edition pins as well.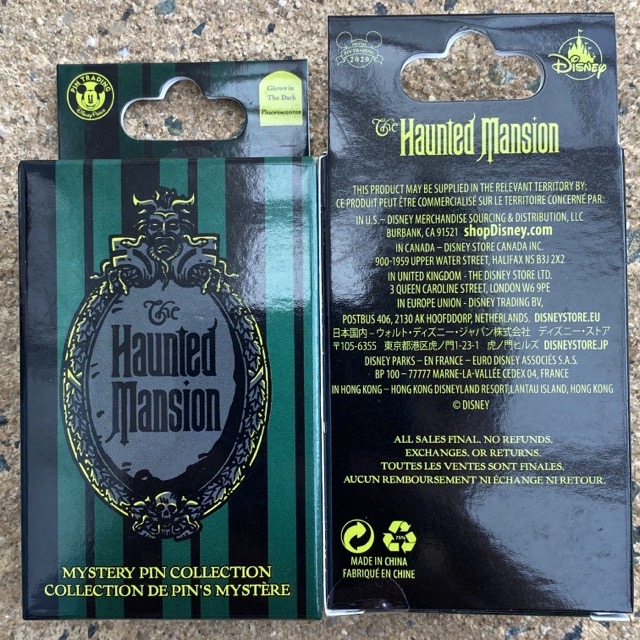 There are 8 pins in total for this set and they features glow-in-the-dark elements. Each box contains two randomly selected pins. The retail price is $17.99 per box.
Will you be adding any of these pins to your collection?
Join the conversation in our Forums or DPB Community on Facebook.
-Disney Pins Blog