The Fox and the Hound Limited Edition Loungefly Disney Pin
Here is a look at the new The Fox and the Hound limited edition Loungefly Disney pin! It is limited edition of 500 and the retail price is $25.00. Released on June 2, 2020 at 9AM PST/12PM EST. Available at Loungefly.com, while supplies last.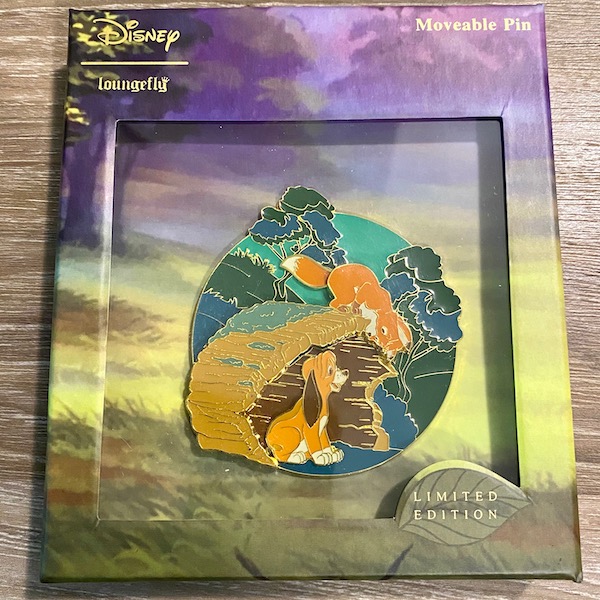 It features Tod and Copper. Pin-on-pin design with gold tone finish. Tod has a moveable element on his tail that slides back and forth.
Click here to view more pin releases from Loungefly!
-Disney Pins Blog