Spider-Man & Captain America FiGPiN Minis – NYCC 2019
Here is a look at another NYCC 2019 exclusive! These two FiGPiN minis feature Marvel's Spider-man and Captain America.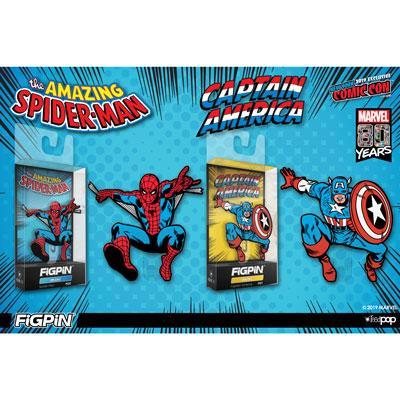 We're continuing our celebration of Marvel's 80th anniversary with two more classic designs! The Amazing Spider-Man and Captain America are ready to jump into action! The Spider-Man and Captain America FiGPiN Minis will only be available at the Official New York Comic Con Store in the North Concourse of the Javits Center.
With a retail price of $25 for the set, these Marvel comic-inspired characters come in as #M20 (Spider-Man) and #M21 (Captain America) in the FiGPiN collection.
Click here to view more FiGPiN Disney Pins.
-Disney Pins Blog