Snow White & Old Hag Framed Premier Disney Pin at DPB Store
Here is a look at the second release in our Premier Pins line at DPB Store! It features Snow White & Old Hag from Snow White and the Seven Dwarfs. Limited edition of 250 and is 3" in size. Officially licensed by Disney.
Available starting on Thursday, January 26, 2022 at DPBStore.com.
Click here to purchase, while supplies last.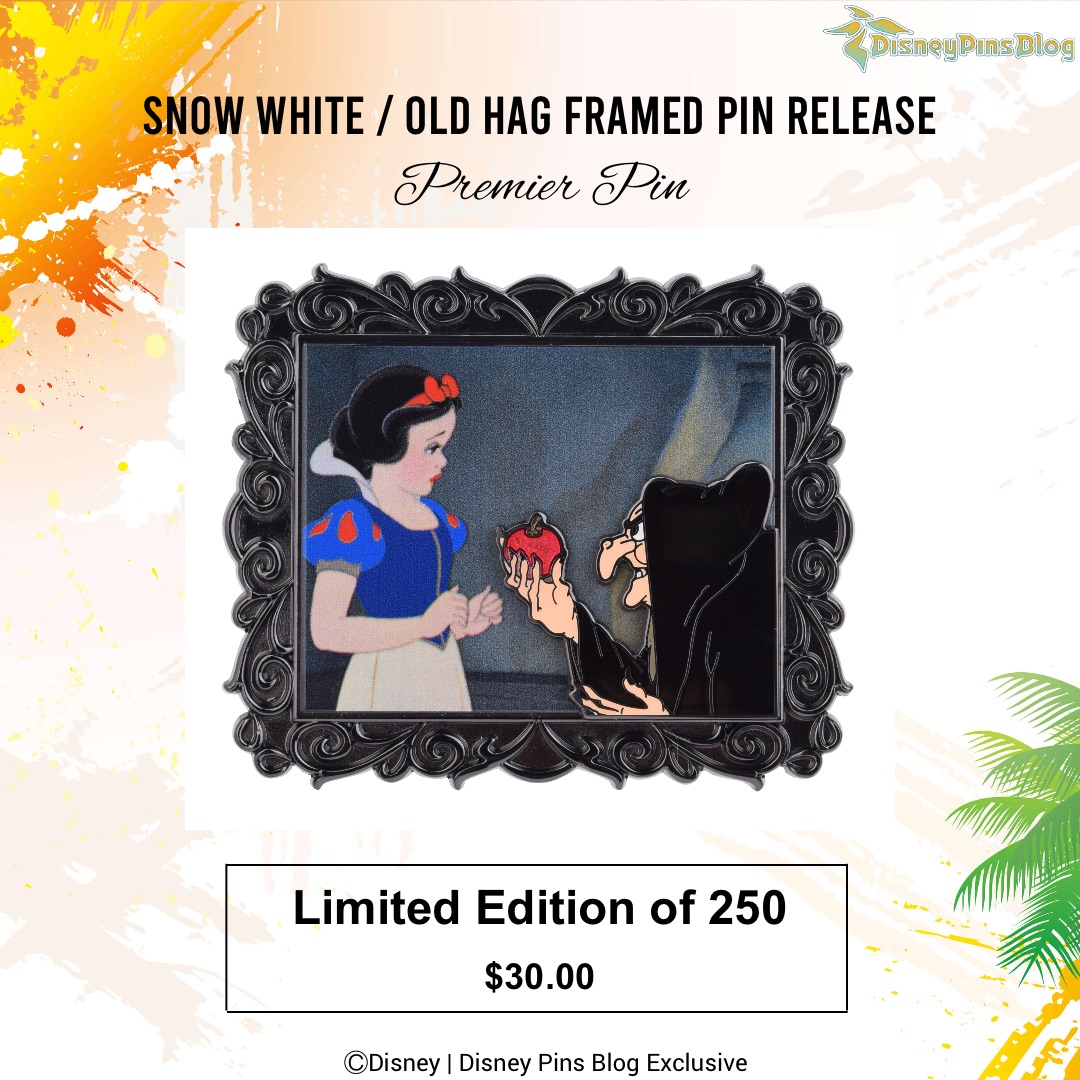 It also comes on our custom "cork board style" backer card.
Features a pin-on-pin design with sculpted frame. Hard enamel with a gun metal finish, and made from recycled metal.
-Disney Pins Blog