Pin Trading is Love Event Recap
We had an amazing time this past weekend at the Love is an Adventure, Adventure Continues and Pin Trading is Love events! Thank you to everyone who said hi and for all of the kind words!
We also want to say a huge THANK YOU to everyone who donated at the Pin Trading is Love event we sponsored on Sunday. There were two gift baskets that benefited Give Kids The World Village.
To date, we together have raised over $6,000 for Give Kids The World! That is such an amazing accomplishment, everyone should feel very proud.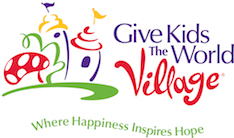 In case you missed it, the 2018 Pin Trading event at Walt Disney World is called Animation Celebration. See you then!
-Disney Pins Blog