Pin Trading Carnival 2021 HKDL Pin Releases
Here is a look at the Pin Trading Carnival 2021 pin releases at Hong Kong Disneyland! The actual event is canceled due to Covid-19, but the pins are still available for purchase. Redemption time slots are from March 6, 2021 to March 12, 2021 at HKDL. Pick-up location is Bibbidi Bobbidi Boutique in Hong Kong Disneyland Hotel.
Tinker Bell Pin: Limited edition of 1,500 and the retail price is HK$219.
Disney Princess Sets: 24 pins in total.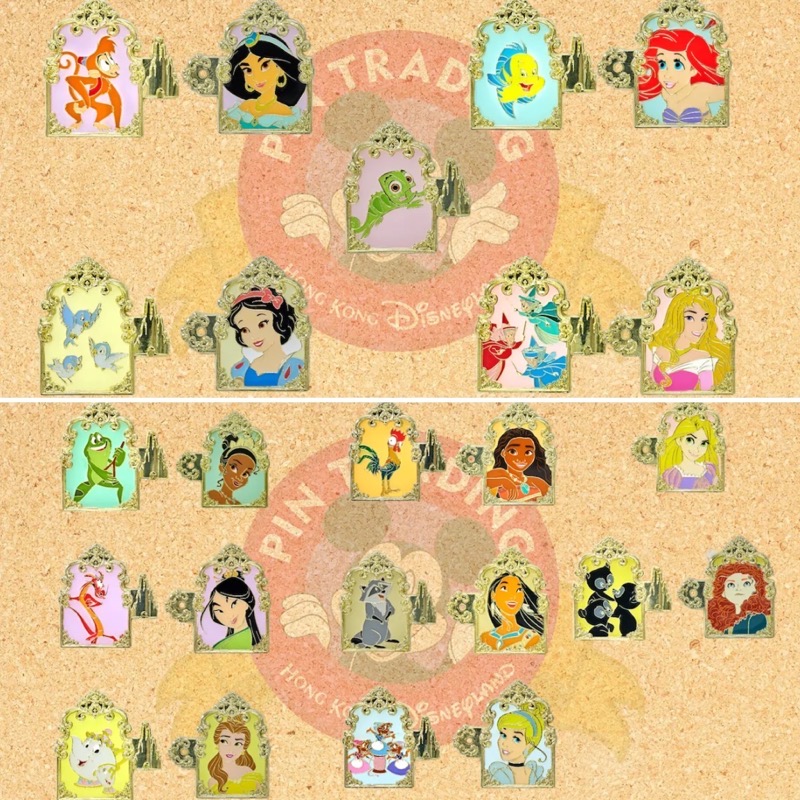 Belle & Cinderella Jumbo Pins: Limited edition of 400 and the retail price is HK$219 each.
Remaining quantity (if any) after online sales period ended, will be made available for sell at the Emporium on March 13, 2021.
View more Hong Kong Disneyland pin news or events.
-Disney Pins Blog