Pin Selection and Trading Board at Disney's Vero Beach Resort
This past weekend we visited Disney's Vero Beach Resort in Florida! The hotel officially reopened to DVC Members and guests on Monday, June 15, 2020. We wanted to share the pin selection with you from the gift shop right off of the lobby.
This open edition pin has sea turtles on it and reads: Let the Sea, Set you Free. Retail price is $9.99.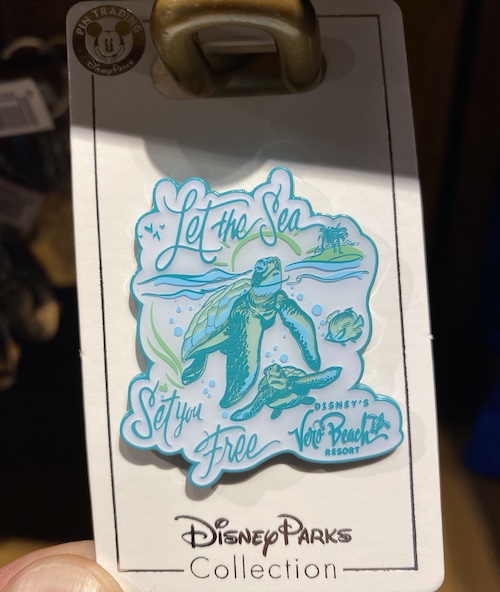 They had a nice selection of open edition pins, mystery sets, booster pin sets and lanyards. All of these can be found at Walt Disney World as well.
There is also a sea turtle themed pin trading board! Guests can place their pins in a container on the counter and then remove one from the board. We are assuming this is the new method of Disney Pin Trading during Covid-19. The pins being traded that are placed in the container are probably cleaned before being place on the trading board for other guests.
View more pin releases from Disneyland and Walt Disney World Resorts.
-Disney Pins Blog