Oswald the Lucky Rabbit Disney 100 Pins at Disney Parks
New Oswald the Lucky Rabbit pins were spotted at Disney's Hollywood Studios! They are part of the Disney 100th Anniversary collection. These were found at the pin shop on Sunset Blvd. Open edition and have a retail price of $14.99 each.
Oswald The Lucky Rabbit Pin: Pin-on-pin design.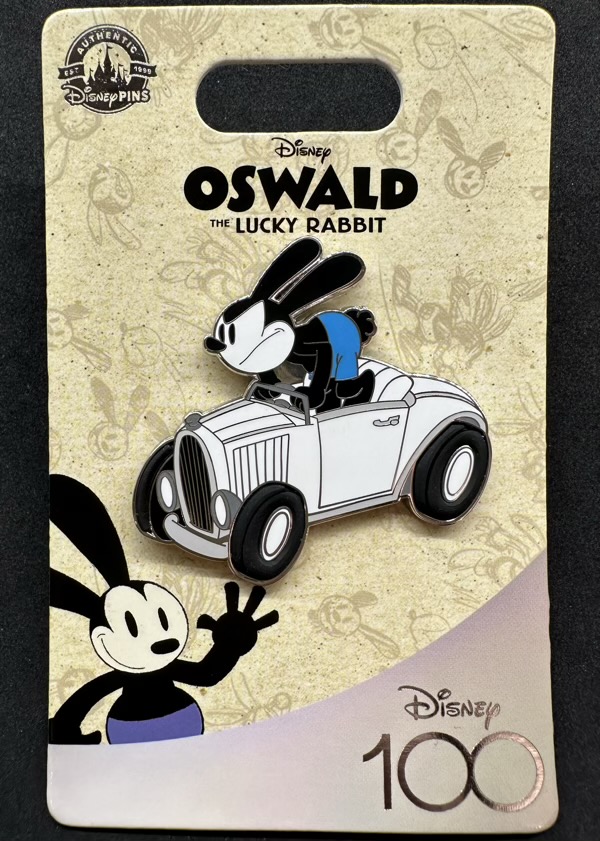 Oswald Horse Pin: Limited release, $17.99.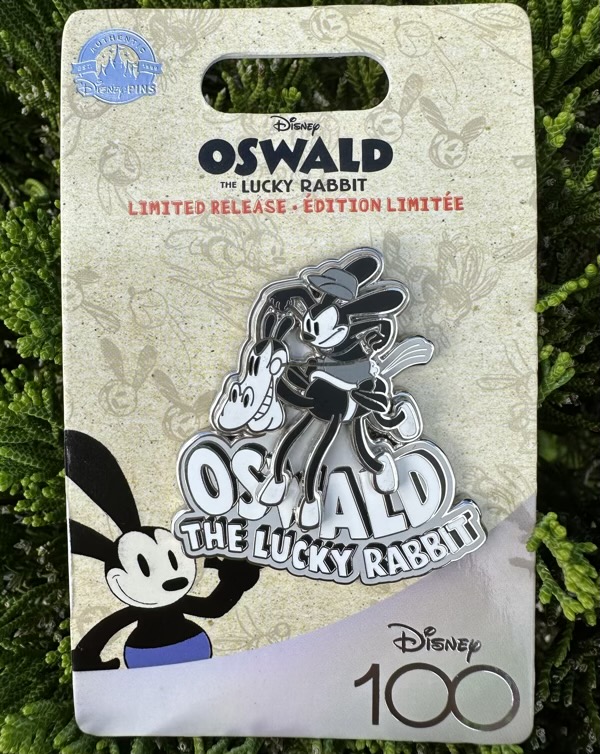 Oswald & Ortensia Pin: Limited release, $17.99.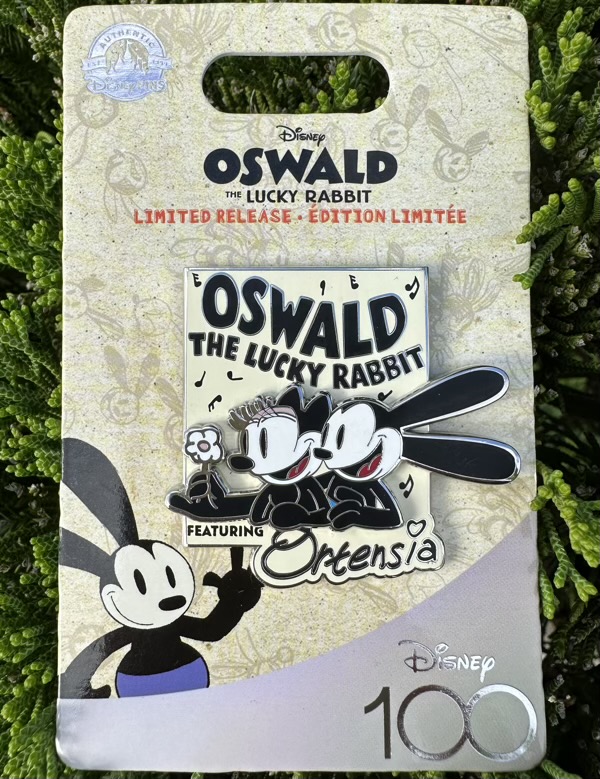 In case you missed it, check out the previous Disney 100 pin releases:
View the latest pin releases in our Disneyland & Walt Disney World pin category.
-Disney Pins Blog