Oogie Boogie The Nightmare Before Christmas RockLove Pin
Here is a look the FIRST enamel pin at RockLove! It features Oogie Boogie from The Nightmare Before Christmas. Limited edition of 500 and the retail price is $35.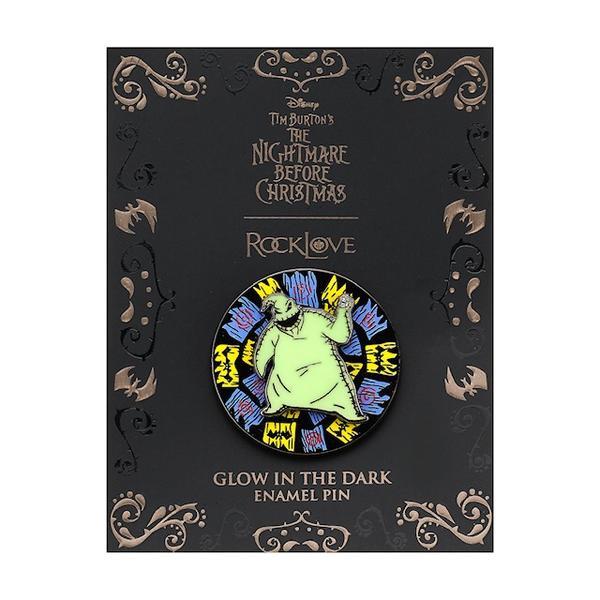 This pin has a glow-in-the-dark element with spinning roulette wheel. A third backer piece allows the wheel to rotate when pinned. Premium hard enamel against polished gunmetal. The size is 1.5 inch diameter.
The Disney X RockLove pin arrives on a signature Disney X RockLove backer card with metallic silkscreened details.
-Disney Pins Blog