Mardi Gras 2019 WDI Pin
Surprise pin release! Here is a look at 2019 Mardi Gras pin at Mickey's of Glendale! Retail price is $24.95 and the LE size is 250. Available only to Disney Cast Members.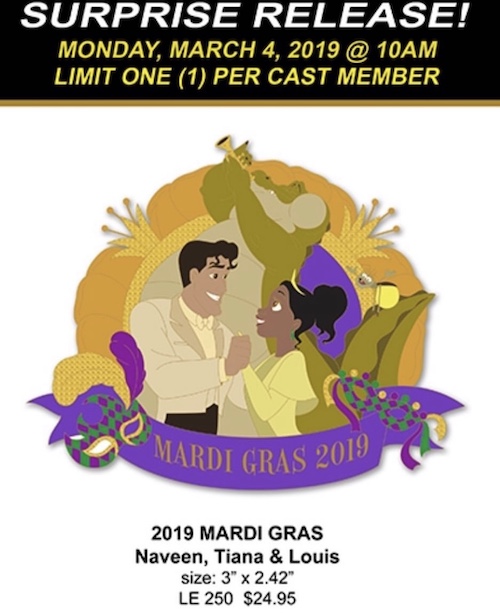 This pin features Naveen, Tiana & Louis from Disney's Princess and the Frog.
PIN RELEASE INFORMATION:
Pin will be available in store on Monday, March 4, 2019 at 10AM for Disney Cast Members.
Click here to view the Mickey's of Glendale pin category.
-Disney Pins Blog