Lunar New Year 2021 Mystery Pin Collection
A Lunar New Year 2021 mystery pin collection released today (December 28, 2020) at Hong Kong Disneyland! It is open edition and features 10 pins in total. This is also available at Disney Parks in America as of January 2021.
Here is a closer look at a few of the pins.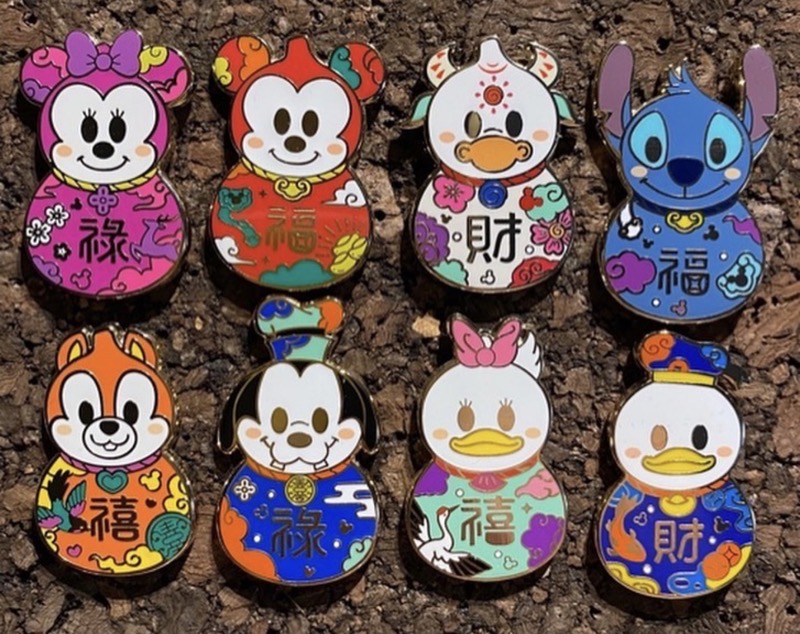 Featured Characters:
Minnie Mouse
Mickey Mouse
Stitch
Ox (Year of the Ox)
Goofy
Pluto
Dale
Chip
Donald Duck
Daisy Duck
Due to Covid-19, Hong Kong Disneyland still remains closed. Only the Hong Kong Disneyland Hotel is open at this time, which includes the gift shop inside.
Click here to check out more pins from Hong Kong Disneyland.
-Disney Pins Blog
---
Photo credit: @pins.and.ears on Instagram