Lady and the Tramp 65th Anniversary Cast Member Pin
Movie Anniversary pins have returned for Cast Members! They have now appeared at Cast Connection at Walt Disney World. Here is a look at the April 2020 (Released in October) Cast Member Movie Anniversary pin release. It features Lady and the Tramp 65th anniversary. Limited edition of 1,000.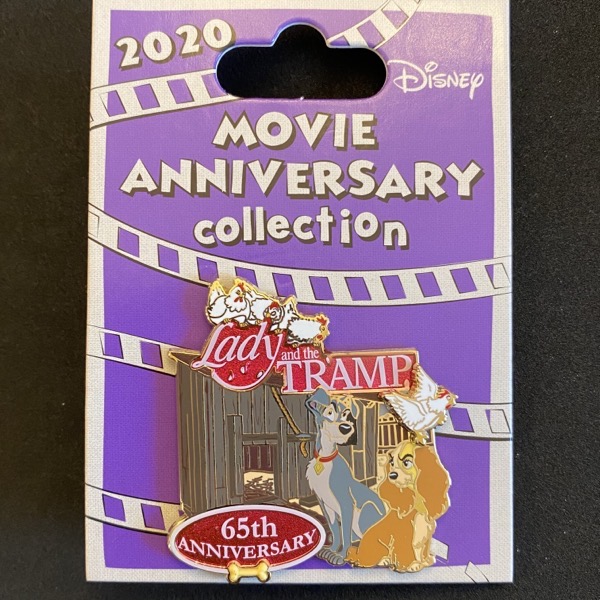 The design features Tramp and Lady with the movie logo at the top and the 65th anniversary pin-on-pin at the bottom. Gold tone finish.
Join the Disney Pin conversation in our Forums, or in our Facebook group!
-Disney Pins Blog