Hungry Pooh Disney Pin at DPB Store
Here is a look at our Hungry Pooh pin release at DPB Store! It features Winnie the Pooh ready to feast. Limited edition of 250 and the retail price is $15. Exclusive to Disney Pins Blog, officially licensed by Disney.
Available starting on Thursday, November 9, 2023 at DPBStore.com.
Click here to purchase, while supplies last.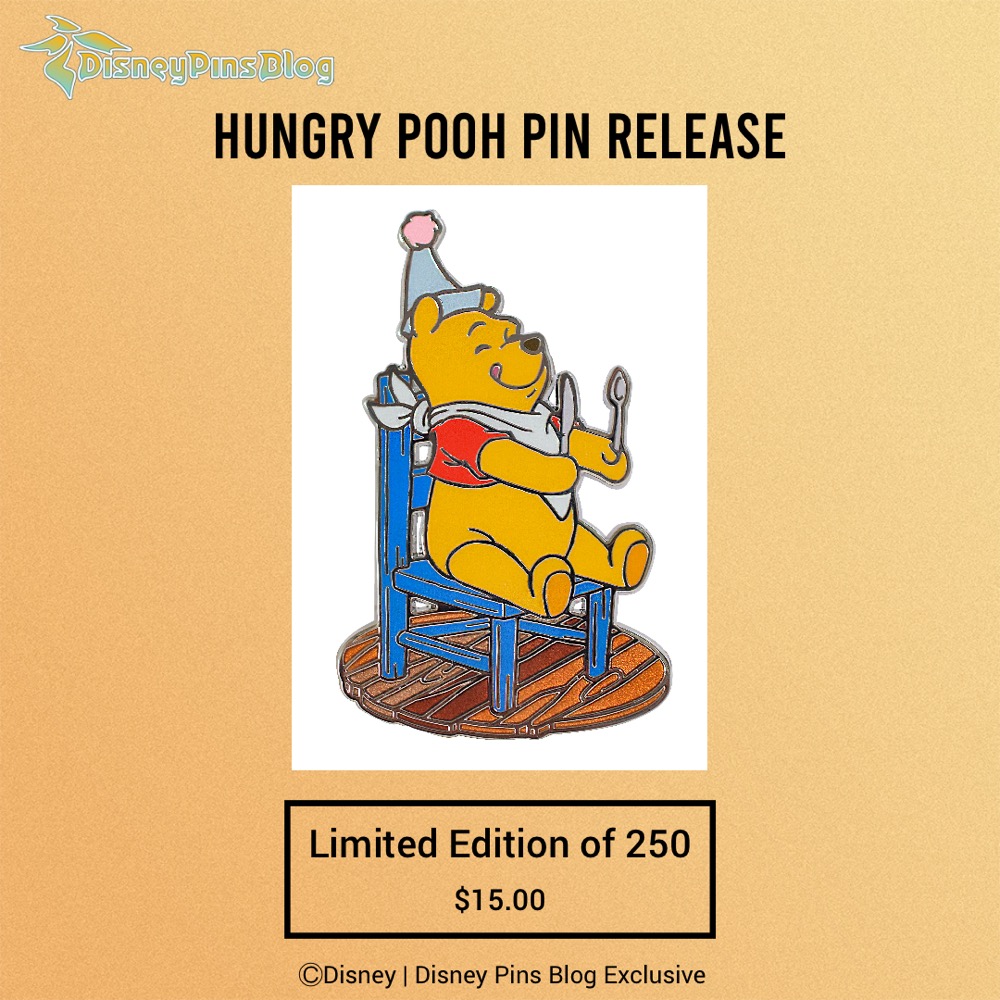 Hard enamel with translucent fill for the wooden floor. About 2" in size. Made from recycled metal.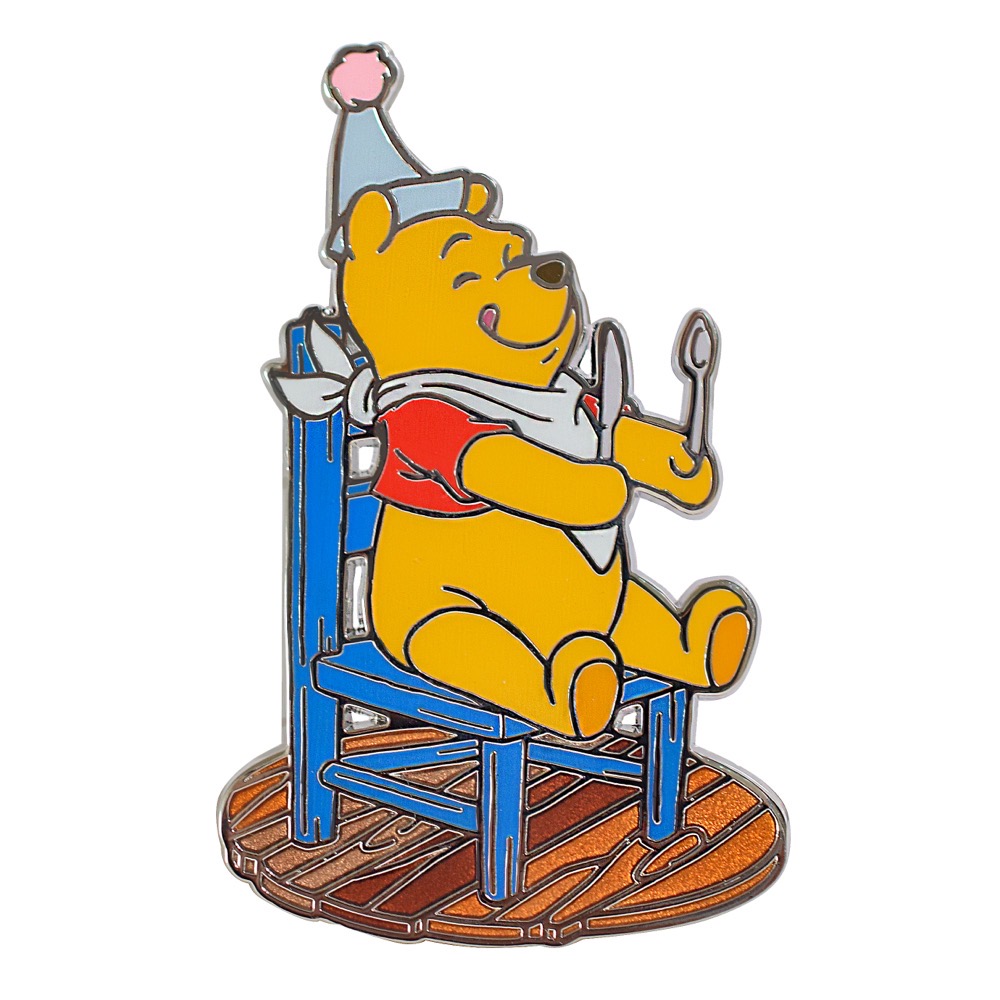 *Please note that Disney does not allow LIMITED EDITION to be stamped on the back of Disney licensed pins moving forward. Only 250 pieces of this pin were made though, and it will not be reproduced.
View more of our official pin releases! (Some of the older pins have been removed from this list)
-Disney Pins Blog