Holiday 2019 Reversible Disney Lanyard
A brand new Holiday Reversible Lanyard has appeared for 2019 at Disney Parks! This is available at Disneyland and Walt Disney World. Take a look below to see the different designs on each side.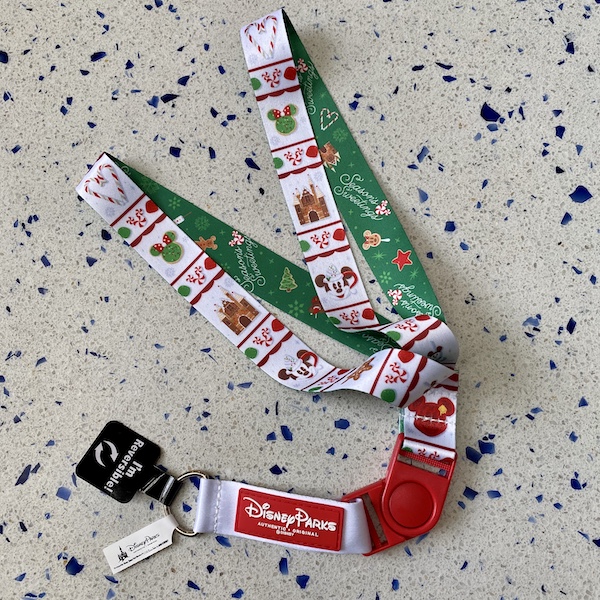 Released in November 2019 and the retail price is $14.99. One side features a white background with holiday foods and the reverse side is green and reads Season's Greetings.
Click here to view the new open edition Holiday pins this year as well!
-Disney Pins Blog