I personally love hidden Mickey pins. They are easy to trade with guests and Cast Members!
Some of you may know that the Walt Disney company releases "hidden Mickey" pins twice a year. These releases are known as Wave A and Wave B. Wave A is released in the first half of the year and Wave B is released in the second half of the year,  which usually around summer time.
Below are images of the 2013 Wave A Disney hidden Mickey pins. (Image credit: Disney Parks Blog)
Disneyland 2013 Wave A Pins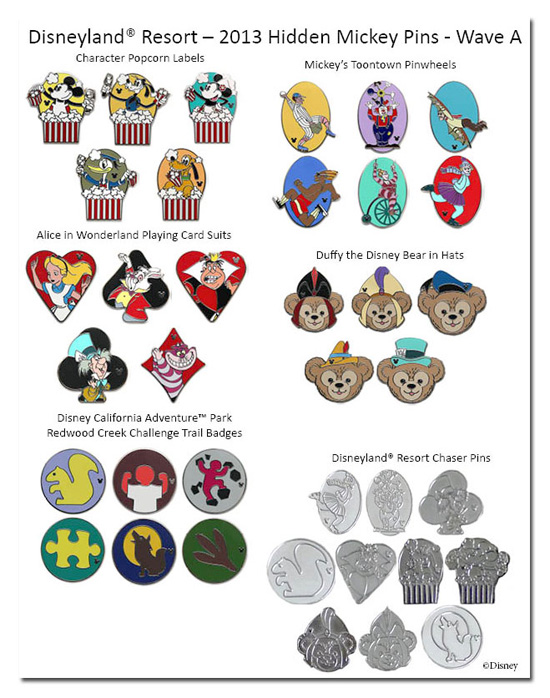 Walt Disney World 2013 Wave A Pins
Good luck and happy trading!