Halloween 2021 Disney Pin Set
A new booster pin set for Halloween 2021 is available at Disney Parks! This pin set features Disney characters as cute ghosts. It is open edition and the retail price is $24.99. This was spotted at Frontier Trading Post at Magic Kingdom in early August 2021.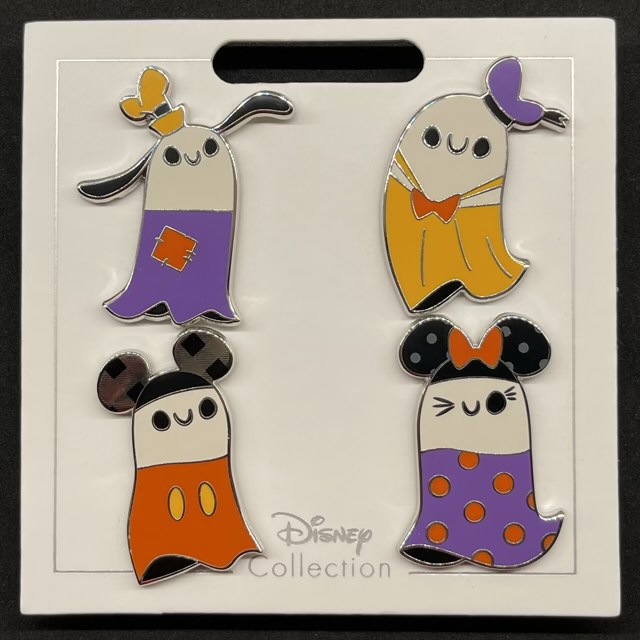 The characters include Goofy, Donald Duck, Mickey Mouse and Minnie Mouse.
In case you missed it, check out the other open edition Halloween 2021 pin releases at Disney Parks!
-Disney Pins Blog