Girls Day Out LE 100 ArtLand Disney Pin
Here is a look at the Girls Day Out pin release from ArtLand! This is an older release, actually one of the first LE 100 pins from ArtLand! We recently featured it in one of our ArtLand videos on YouTube.

It is limited edition of 100 and features Daisy Duck and Minnie Mouse. Pin-on-pin design and the backer cards are numbered uniquely. Released in 2019 at Pulse Gallery and other select retailers.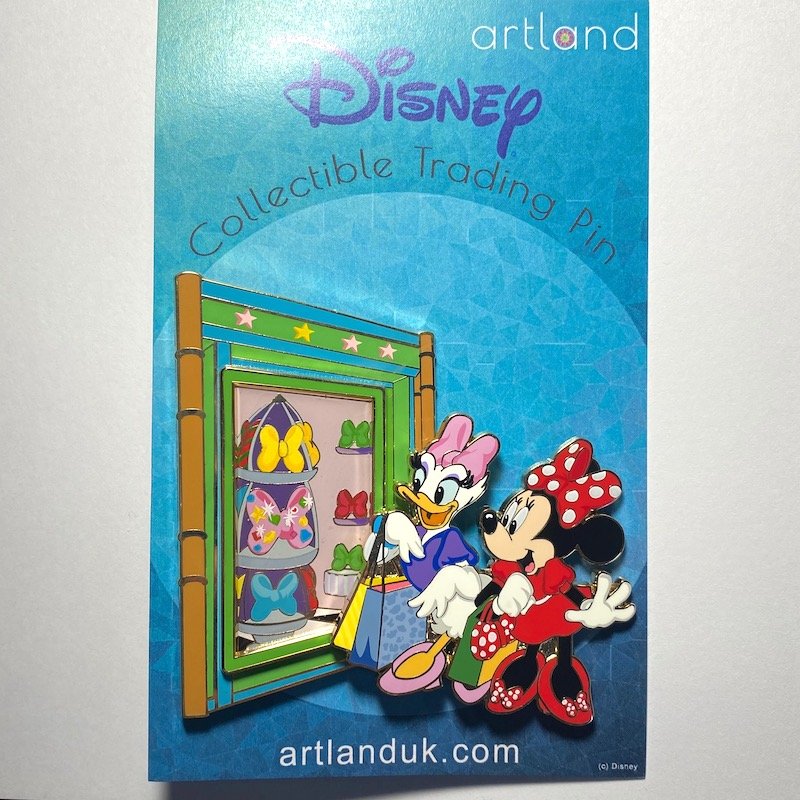 Click here to view more limited edition ArtLand Disney pins! ArtLand pins are officially licensed by Disney.
-Disney Pins Blog