Gargoyles of Notre Dame Disney Pin by ArtLand
Here is a look at the new Gargoyles of Notre Dame pin by ArtLand! Limited edition of 125.

Available starting in September 2022 at DPBStore.com, while supplies last.
Gargoyles of Notre Dame Pin: Features the three Gargoyles: Victor, Hugo and Laverne. Pin-on-pin design with stained glass elements. Size is 2.9″ x 2.6″.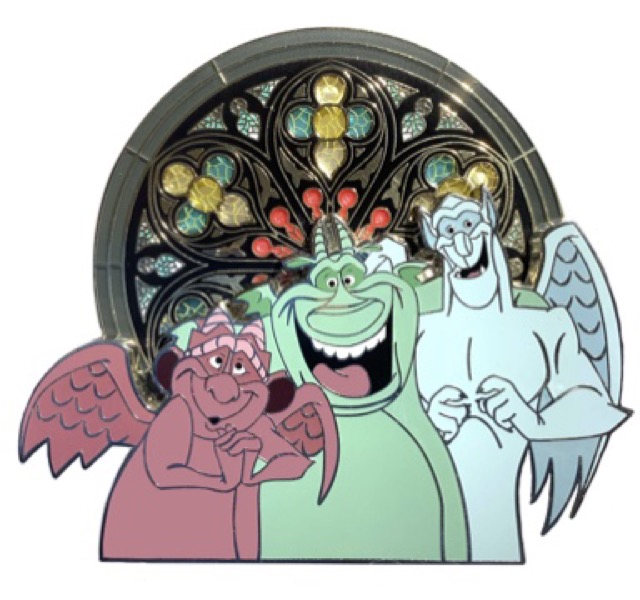 Click here to view the latest limited edition ArtLand Disney pins! ArtLand pins are officially licensed by Disney.
-Disney Pins Blog