Floral Princess Pin Series Wave 1 at Pink a la Mode
Here is a look at the new Floral Princess Wave 1 pin series at Pink a la Mode! Limited edition of 300 and the retail price is $24.90 each. Available starting on Tuesday, December 6, 2022 at 6PM EST.
Use coupon code DPB for 5% off on any items at Pink a la Mode!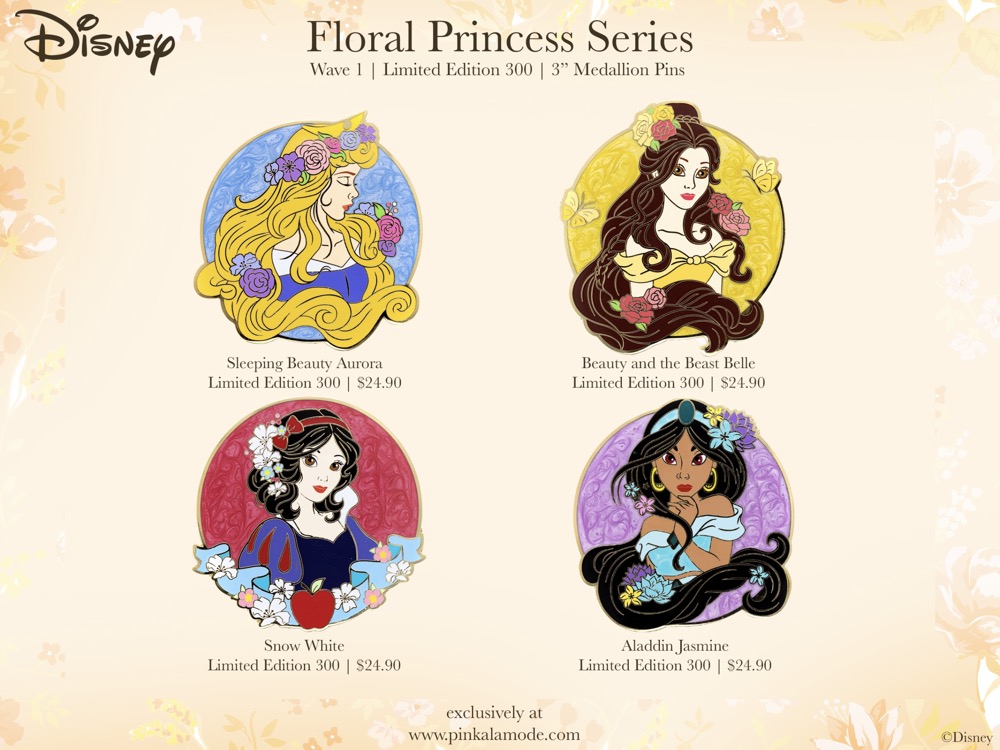 Characters feature:
Sleeping Beauty – Aurora
Beauty and the Beast – Belle
Snow White
Aladdin – Jasmine
These pins are official Disney licensed product and made exclusively for Pink a la Mode.
-Disney Pins Blog