Fairy Princess Dream 2019 Pin Collection at Shanghai Disneyland
Here is a look at the new Fairy Princess Dream pin collection at Shanghai Disneyland! Released on November 8, 2019 along with the Little Mermaid 30th anniversary pin.
First up are the dreamcatcher princess pins! They feature Ariel, Cinderella, Jasmine and Rapunzel. Limited edition of 800.
Next are the Fairy Princess Dream pin sets! They feature princesses with sidekicks. Limited edition of 800.
Here is a look at the mystery pin collection! It features 10 pins in total (Belle is missing from the photo below). Limited edition of 2,400.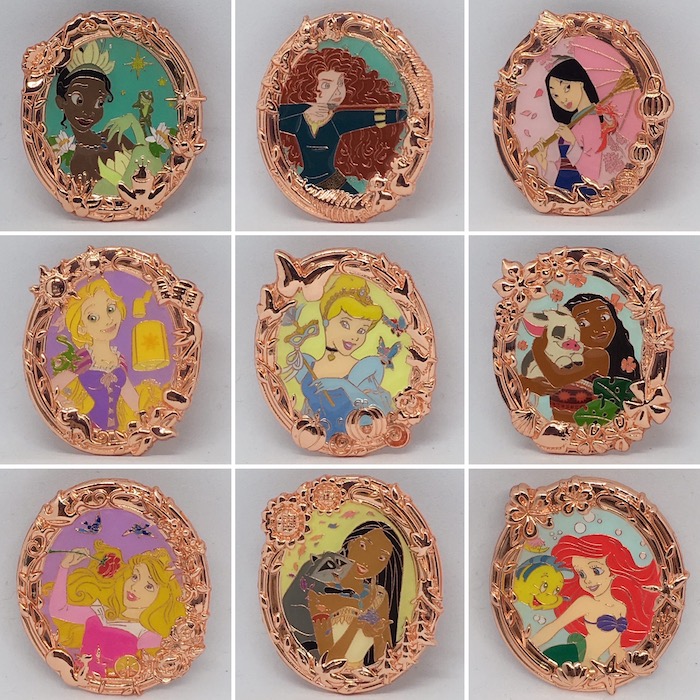 This is the Snow White storybook super jumbo pin! Limited edition of 300.
Finally, here is the boxed pin set! Limited edition of 500.
View more pins in our Shanghai Disney Resort category.
-Disney Pins Blog
---
Photo credit: @disneytraderfromshanghai on Instagram