Donald's Better Self Disney Pin Set by ArtLand
Here is a look at the new Donald's Better Self Disney pin set by ArtLand! Donald's Better Self (1938) inspired this trio of stunning pins which features Donald stuck between his angelic and devlish self. Limited edition of 125.

Available starting in September 2023 at DPBStore.com, while supplies last.
Pin sizes are 3″ x 2″ for Donald and 2″ x 1.5″ for Angel and Devil Donald.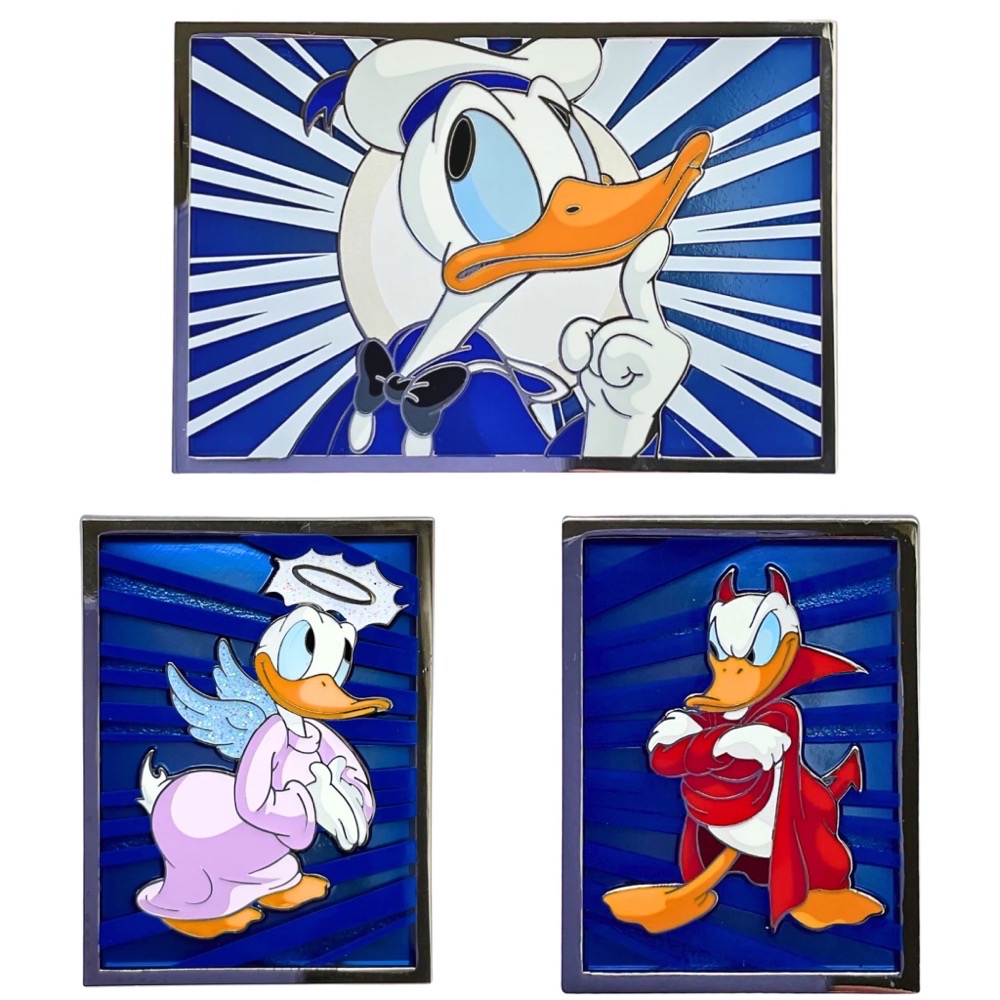 Each pin has the edition number stamped on the back and comes with a Certificate of Authenticity.
Click here to view the latest limited edition ArtLand Disney pins! ArtLand pins are officially licensed by Disney.
-Disney Pins Blog