Disney's Whimsical Waffles Collectible Pin Pack
Here is a look at the brand new Disney's Whimsical Waffles collectible pin pack at Disney Parks! This mystery pin set was spotted on Tuesday, April 4, 2023 at Walt Disney World® Resort.
The retail price is $34.99 and this collection includes 16 pins in total.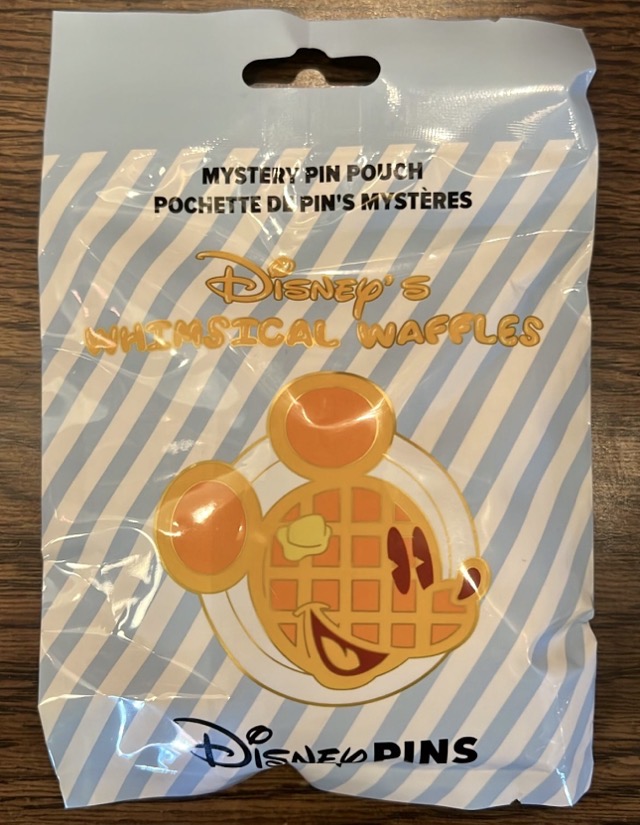 Each mystery pack will contain 5 randomly selected pins. The characters featured in this collection include Mickey Mouse, Goofy, Minnie Mouse, Donald Duck, Cheshire Cat, Daisy Duck, Pluto, Dale, Baloo, Chip, Stitch, Jack Skellington, Simba, Pooh and Marie. They mystery question mark is Oswald.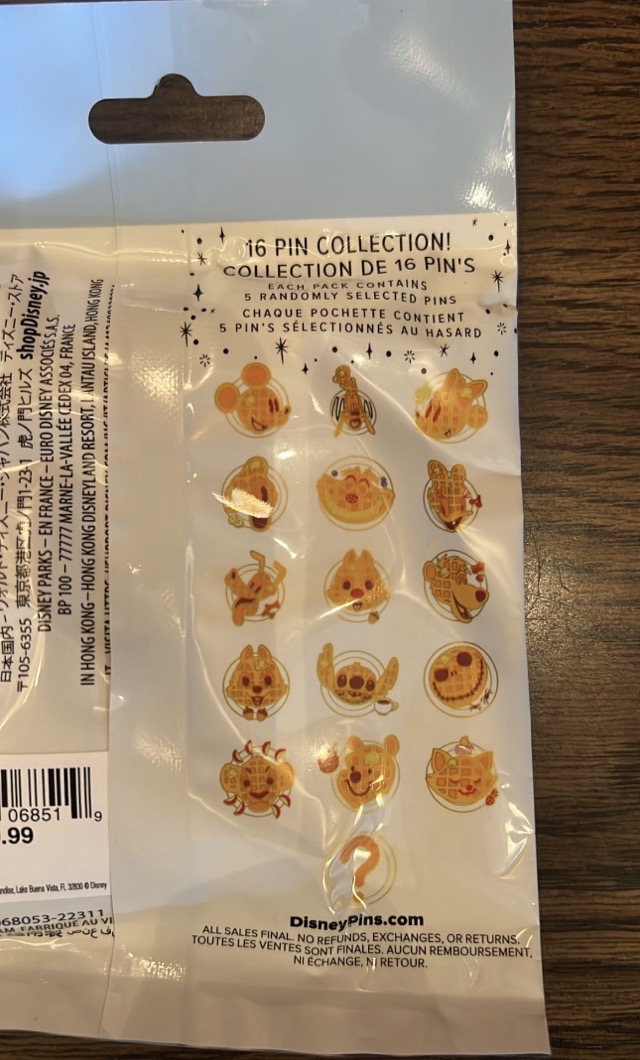 Which one is your favorite? Here is a closer look at a few of the actual pins.
View more pin releases in our Pin Categories section.
-Disney Pins Blog