Disneyland Posters 2022 Pin Collection
Here is a look at the complete collection of "Disneyland Posters" Pins at Disneyland Resort for 2022. This monthly pin collection was exclusive to DLR. This is the fifth pin collection to complete this year, followed by Character Gift Boxes, Princess Tea Party, Floating Down Main Street, USA and Characters on Parade.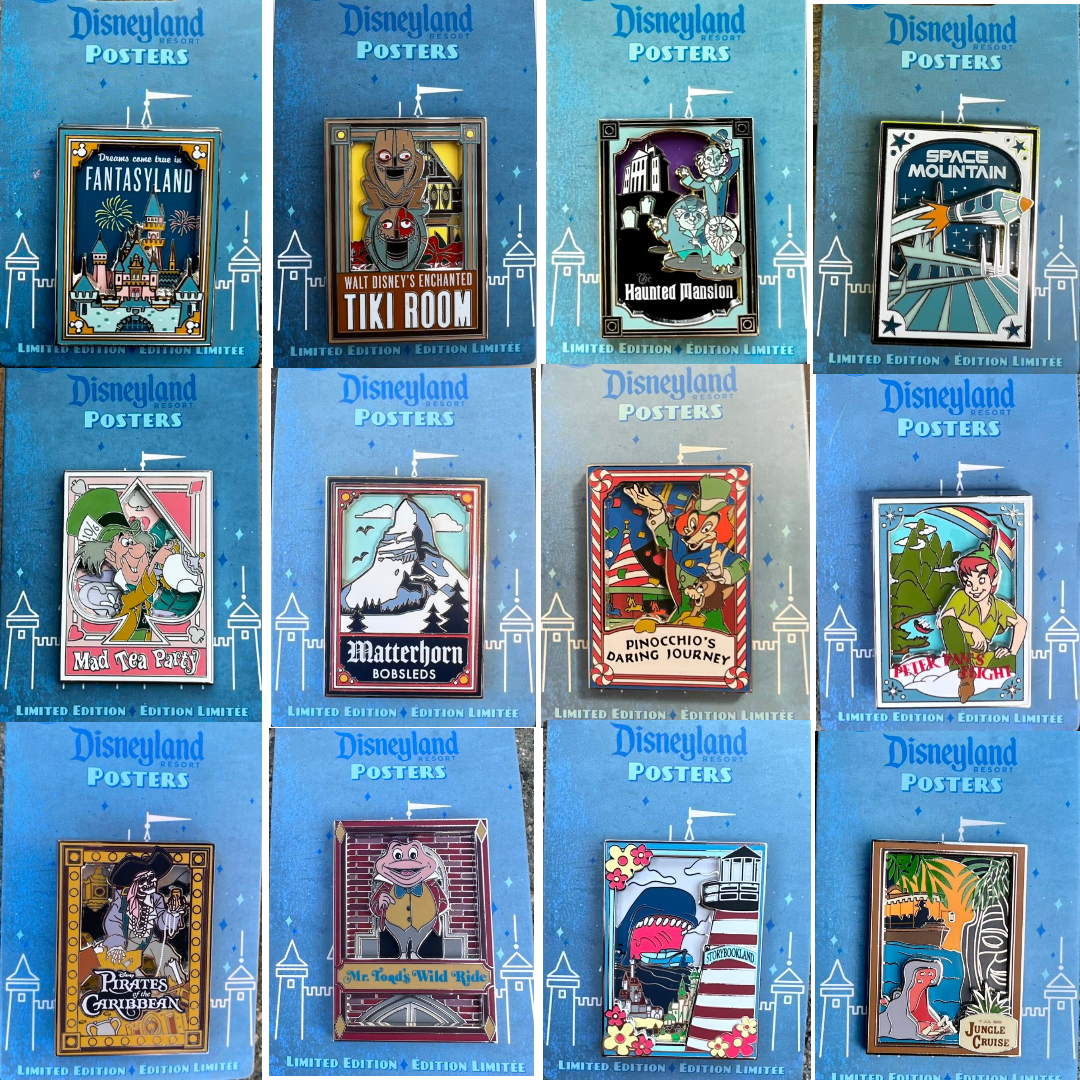 This collection is limited edition of 2,000 and released at Disneyland.
January 2022: Fantasyland
February 2022: Walt Disney's Enchanted Tiki Room
March 2022: The Haunted Mansion
April 2022: Space Mountain
May 2022: Mad Tea Party
June 2022: Matterhorn Bobsleds
July 2022: Pinocchio's Daring Journey
August 2022: Peter Pan's Flight
September 2022: Pirates of the Caribbean
October 2022: Mr. Toad's Wild Ride
November 2022: Storybook Land Canal Boats
December 2022: Jungle Cruise
Did you complete this set and which one is your favorite? Leave a comment below!
View more releases in our Disneyland & Walt Disney World pin category.
-Disney Pins Blog