Disneyland Paris 30th Anniversary Pins Arrive at EPCOT
You can now celebrate the Disneyland Paris 30th anniversary at EPCOT with two new pin releases! These were released in the France Pavilion in the gift shop on the right that sells perfume. Spotted on April 26, 2022.
They feature Tinker Bell with a gold tone finish and glitter embellishments. Open edition and the retail price is $12.99 each. The backer cards read: Disneyland Paris 30 Years of Magic.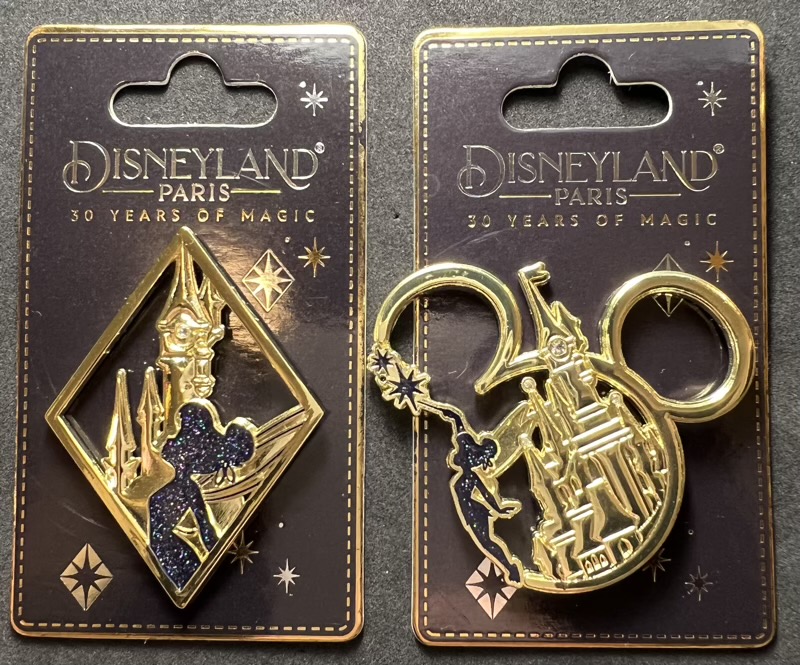 View more releases in our Disneyland & Walt Disney World pin category.
-Disney Pins Blog