Disney Villains Reversible Lanyard at Disney Parks
Here is a look at a new Disney Villains reversible lanyard at Disney Parks! Released at Disneyland and Walt Disney World in May 2023. Retail price is $12.99.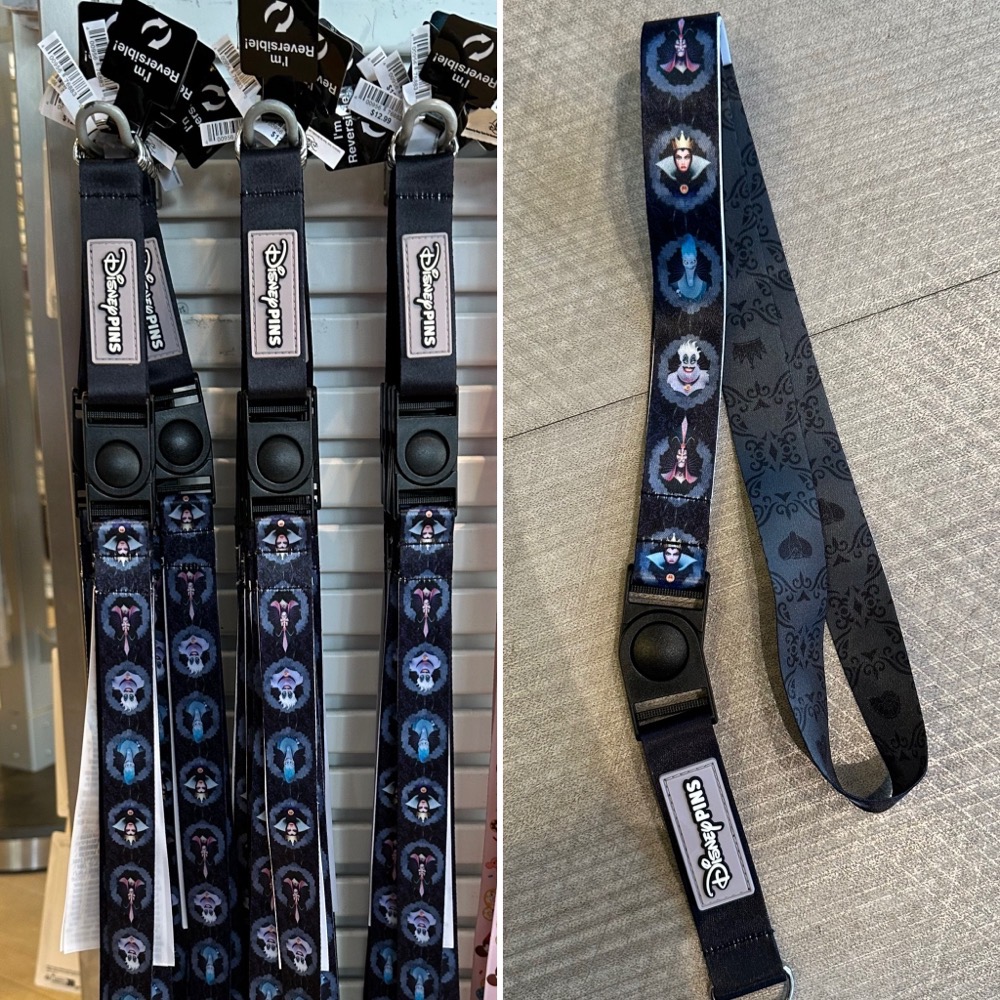 The villains printed on the lanyard feature Jafar, Evil Queen, Hades and Ursula. The reverse side in black with a gothic print.
View the latest Disney lanyards.
Happy trading!
-Disney Pins Blog