Disney Switchboard Reveal Conceal Mystery Pin Collection
Here is a look at the new Disney Switchboard Reveal/Conceal mystery pin collection at Disney Parks! It features various Disney characters on the telephone. This is available at most pin store locations around Walt Disney World. We purchased ours on January 9, 2021 at Magic Kingdom.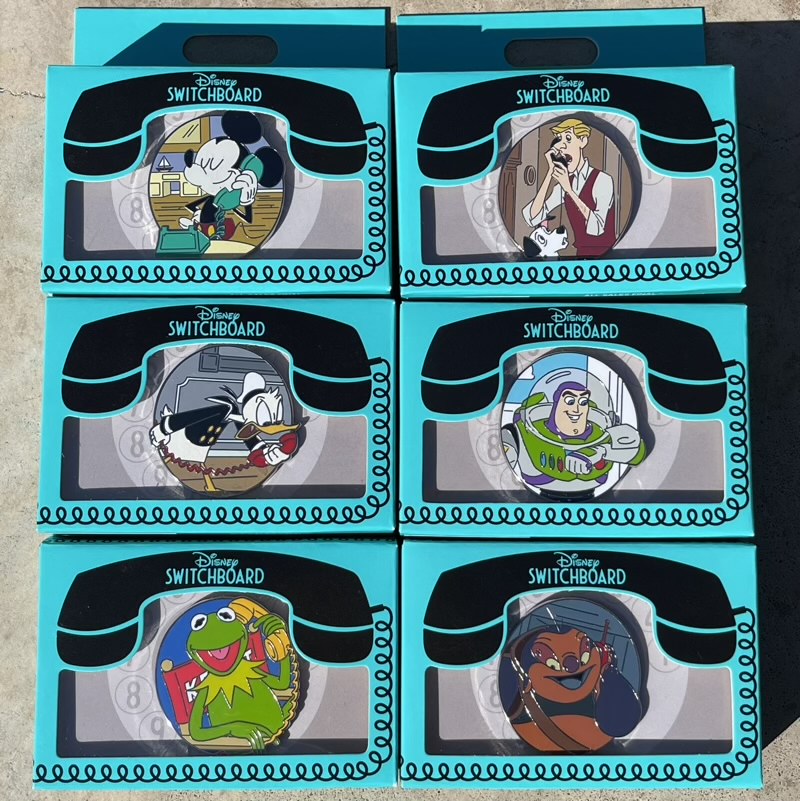 There are six different boxes that feature Mickey, Roger Radcliffe, Donald Duck, Buzz Lightyear, Kermit and Jumba Jookiba as the revealed pins. Limited release and the retail price is $19.99 per box (2 pins). There are 12 pins in total.
Here is a closer look at most of the pins. Only missing two!
View the latest pin releases in our Disneyland & Walt Disney World pin category.
-Disney Pins Blog