Disney Resorts Holiday 2019 Pin Collection
UPDATE: All pins released on specific resorts on Thursday, November 7th and then at Disney's Pin Traders at Disney Springs on Friday, November 8th.
---
Here is a look at the complete list of Disney Resorts holiday pins for the 2019 season! They are holiday themed bells that feature different characters on a spinner element.
The retail price is $17.99 per pin and the edition sizes vary. Available starting on November 11, 2019 at Disneyland and Walt Disney World. Take a look at the 24 pin collection below!
Here is a closer look at the actual pins!
Disneyland® Resort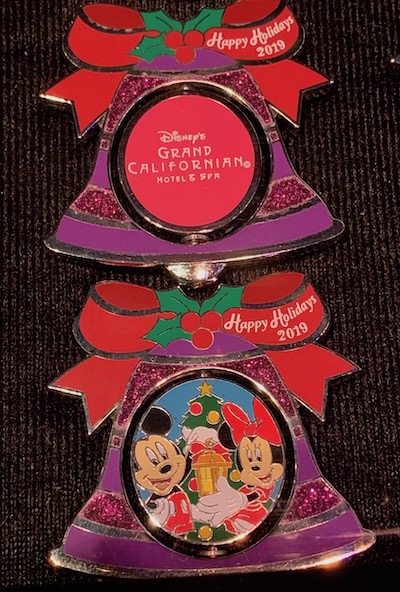 ---
Walt Disney World® Resort
---
Disney's Hilton Head Island Resort
---
Disney's Vero Beach Resort
---
Aulani, A Disney Resort & Spa
Which holiday resort pin is your favorite this year? Leave a comment below!
-Disney Pins Blog