Disney Reflections Series 2 Mystery Pin Set at Disney Parks
A second Disney Reflections mystery pin set has released at Disney Parks! It is open edition and the retail price is $17.99 per box of two pins. Available starting in November 2022 at Walt Disney World, previously released at Disneyland. Click here to view Series 1.
Each blind box contains two randomly selected pins from a possibility of 8 different designs.
The films include Mulan, Dumbo, Alice in Wonderland, The Lion King, Brother Bear, Robin Hood, Bambi and The Jungle Book.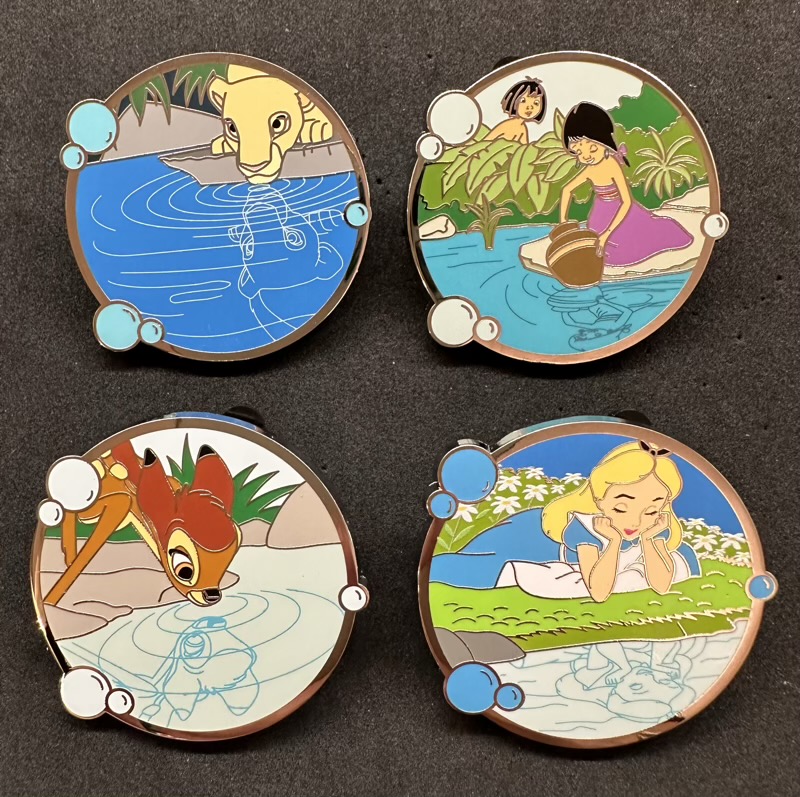 View the latest pin releases in our Disneyland & Walt Disney World pin category.
-Disney Pins Blog