Disney Princess Letters Mystery Pin Collection
A new Disney Princess Mystery Pin Collection is now available at Disney Parks! This set features (10) open edition pins of Disney Princesses and the letters that represent their names.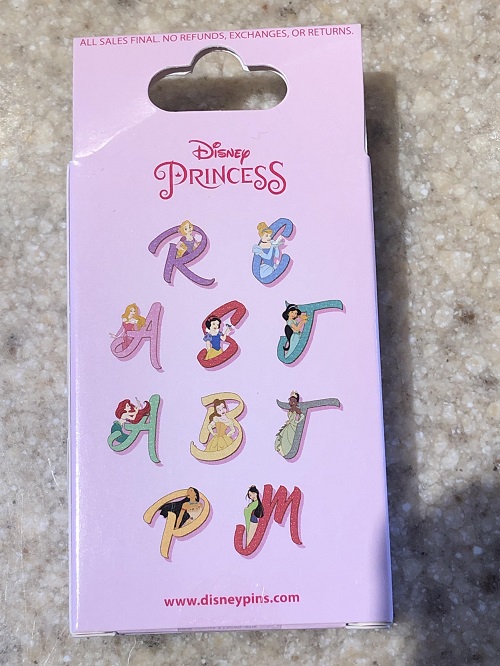 Available at both Disneyland and Walt Disney World Resorts. Each box contains (2) randomly selected pins. The retail price is $14.99 per box. Here is a closer look at the pins! The letters on each pin feature glitter embellishments along with a famous Princess!
This mystery pin collection was first spotted at WDW at the end of December 2018.
Join the conversation in our Forums or DPB Community on Facebook.
-Disney Pins Blog