Disney Prince Stained Glass Collectible Pin Series Wave 2 at Pink a la Mode
Here is a look at the Disney Prince stained glass collectible pin series wave 2 at Pink a la Mode! Limited edition of 300 and the retail price is $30 each. Available starting on April 13, 2023 at 5pm PT / 8pm ET.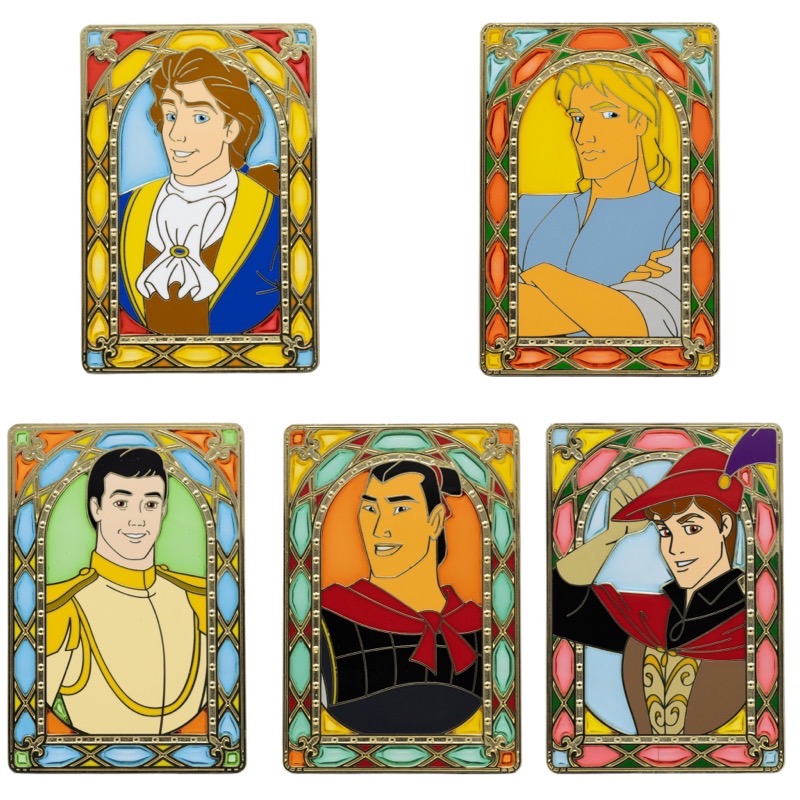 The second wave of characters feature Beast, John Smith, Prince Charming, Shan Yu and Prince Phillip. Pins feature hard enamel, stained glass and a gold tone finish.
In case you missed it, view wave 1 here.
These pins are official Disney licensed product and made exclusively for Pink a la Mode. Created by Uncas International.
-Disney Pins Blog