Disney Movie Poster Pin Series Wave 2 at Pink a la Mode
Here is a look at the new Disney Movie Poster pin series wave 2 at Pink a la Mode! There are 5 different pins in total. Limited edition of 300 and the retail price is $25 each. They are 3" in size. Available starting on Thursday, February 9, 2023 at 6PM EST. Click here to view wave 1.
Use coupon code DPB for 5% off on any items at Pink a la Mode!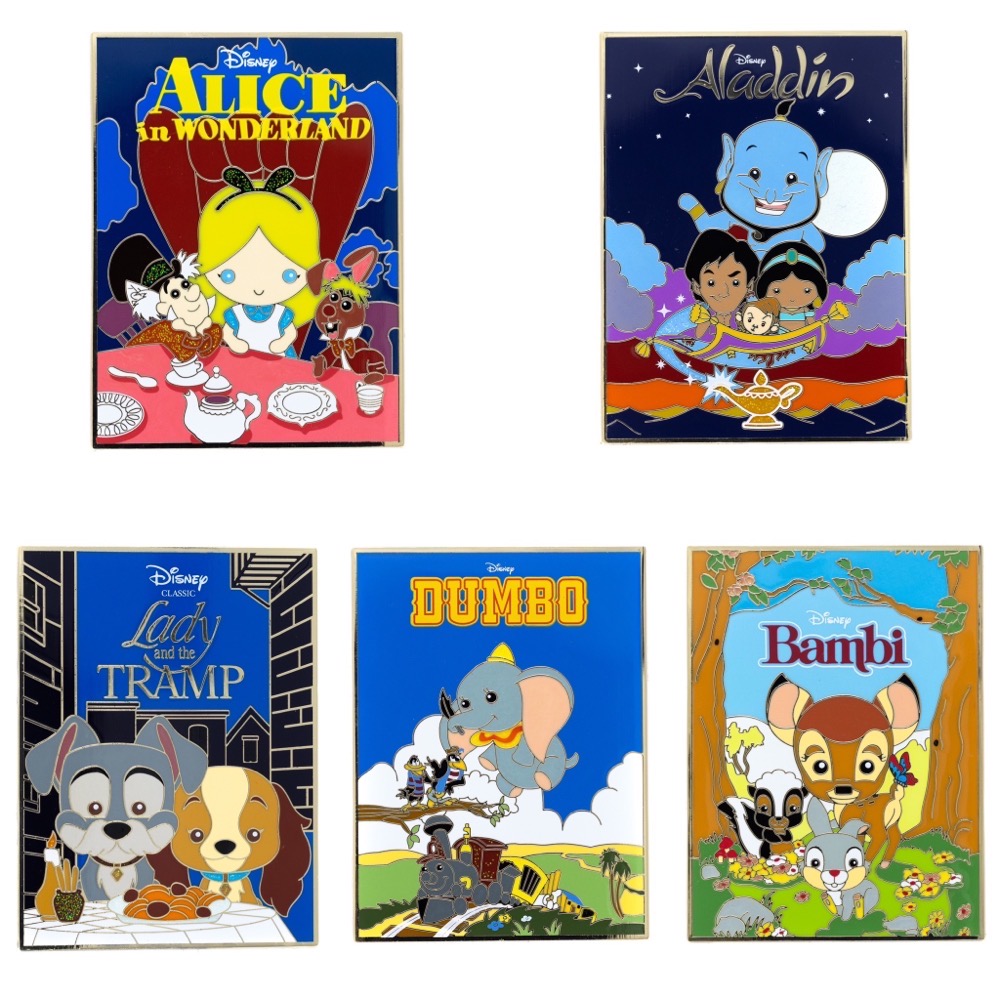 The films feature Alice in Wonderland, Aladdin, Lady and the Tramp, Dumbo and Bambi.
These pins are official Disney licensed product and made exclusively for Pink a la Mode.
View the latest pin releases in our Pink a la Mode pin category.
-Disney Pins Blog