Disney Magical Mystery Pins Series 23
The Magical Mystery Pins Series 23 are now available at Disney Parks! They feature various Disney characters as water bottles. Retail price is $9.99 per pouch and contains one randomly selected pin. Released in late May 2023 at Walt Disney World.
The characters feature Queen of Hearts, Baymax, Maleficent, Ariel, Tinker Bell and Wreck-It Ralph.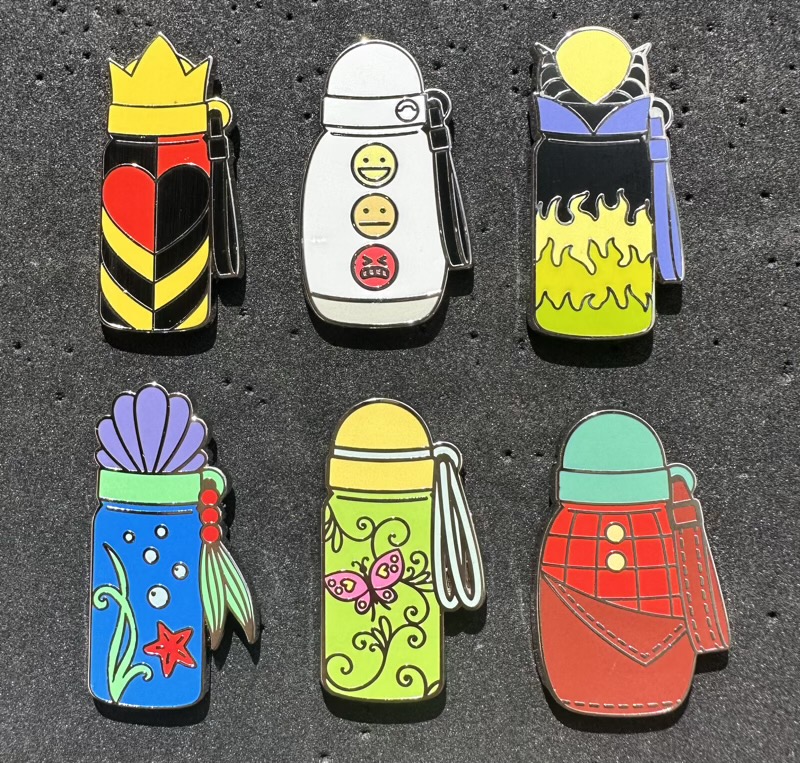 Click here to view previous Magical Mystery pin releases!
-Disney Pins Blog