The 2013 Disney Hidden Mickey pins have been announced for WAVE B! They are expected to be available in the parks late July 2013.
If you haven't heard of Hidden Mickey pins, they are released twice a year to Disney Cast Members to be traded with guests. You can only find Hidden Mickey pins on Cast Member lanyards, and of course other park guests once they acquire the pins. Hidden Mickey pins cannot be purchased.
Here are the Disneyland Hidden Mickey pins for 2013 Wave B: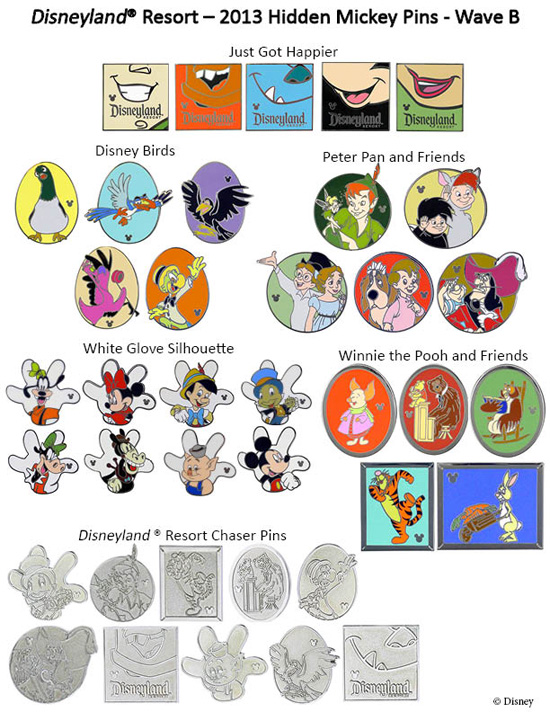 Here are the Walt Disney World Hidden Mickey pins for 2013 Wave B:
I am very excited about these pins and can't wait to start searching for them when I go to WDW next time! I am looking forward to the patriotic pin set and the different birds. The bird set is actually part of a larger set between Disneyland and Walt Disney World which is pretty neat.
So what pins are you most excited about? I think the Pluto pins with different days of the week are pretty funny as well! This wave is going to be awesome to collect!
Happy Pin Trading!
-DPB