Disney FairyTails Goodbye Pin Set
Guests attending Disney FairyTails 2019 pin event receive both a welcome gift and a goodbye gift. Here is a look at the departing gift! You can view the welcome gift here!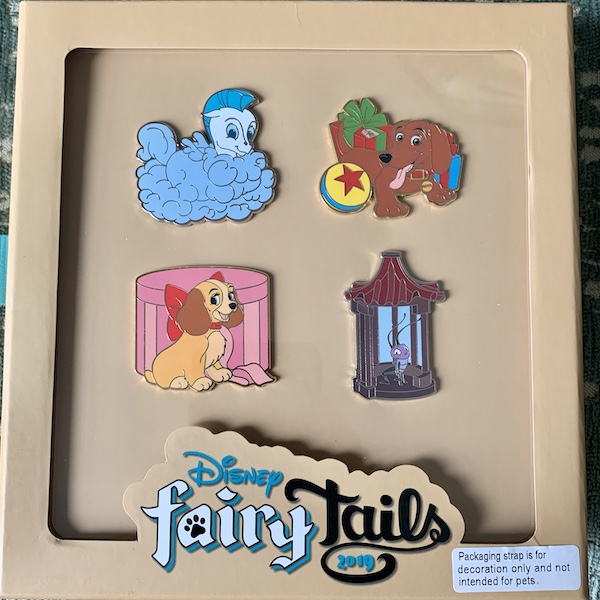 This set is limited edition of 1,250 and comes packaged together in a Disney FairyTails box.
The characters featured in this set include:
Pegasus
Buster
Lady
Cri-kee
Here is a closer look at the pins!
We hope everyone had a great weekend of pin trading! See you next year for Twenty Years of Disney Pins.
-Disney Pins Blog