Disney 100 Platinum Character Open Edition Pin Series
Here is a look at new Disney 100th Anniversary Platinum Celebration character pins at Disney Parks! They are open edition and available starting on Tuesday, December 27, 2022 at Disneyland and Walt Disney World.
They feature a sculpted design with polished pearl base metal. Open edition and the retail price is $14.99 each.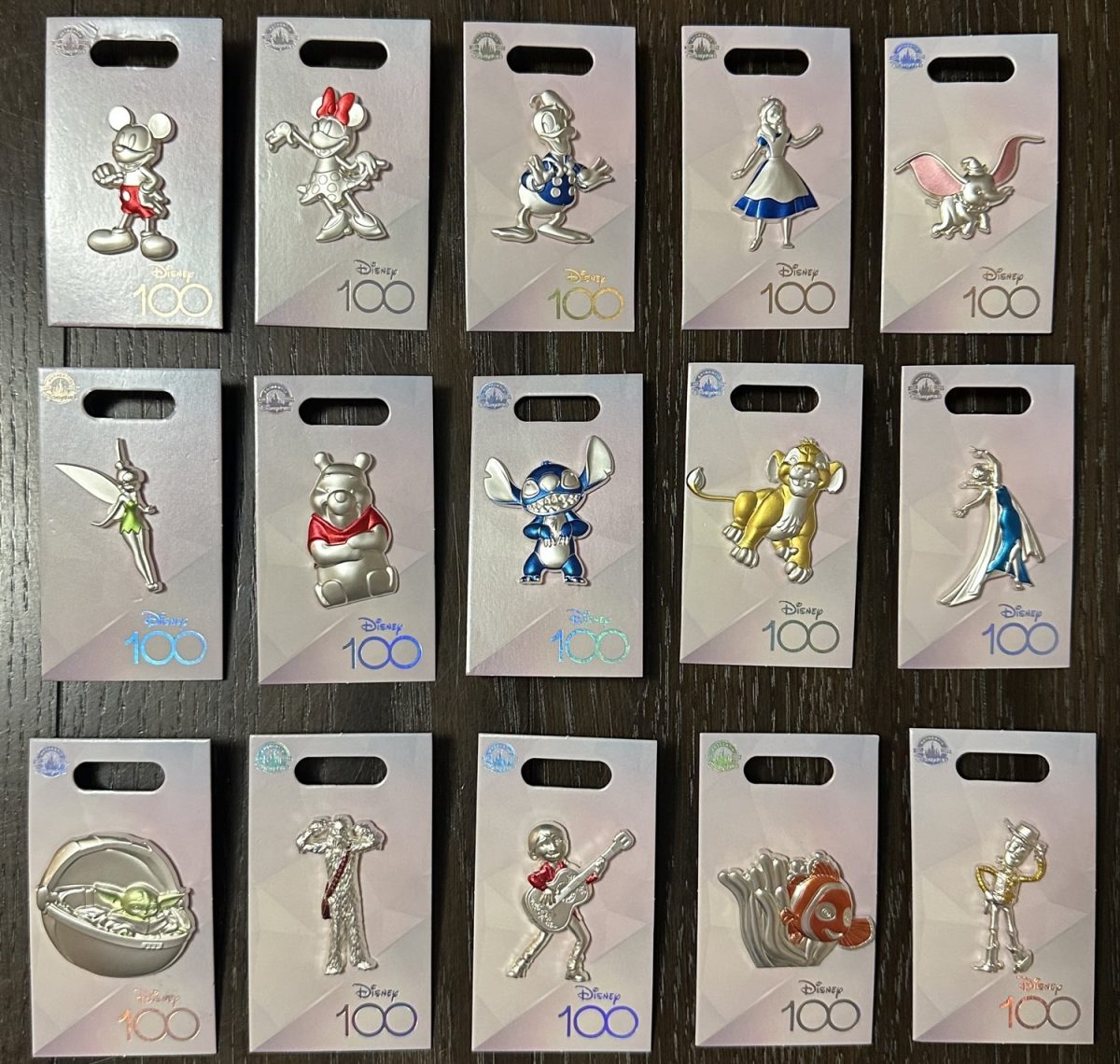 The characters include Mickey Mouse, Minnie Mouse, Donald Duck, Alice, Dumbo, Tinker Bell, Pooh, Stitch, Simba, Elsa, Grogu, Chewbacca, Miguel, Nemo and Woody.
A few more were spotted on Monday, January 2, 2023 at Disneyland. The characters include Tiana, Mulan, Snow White and Moana.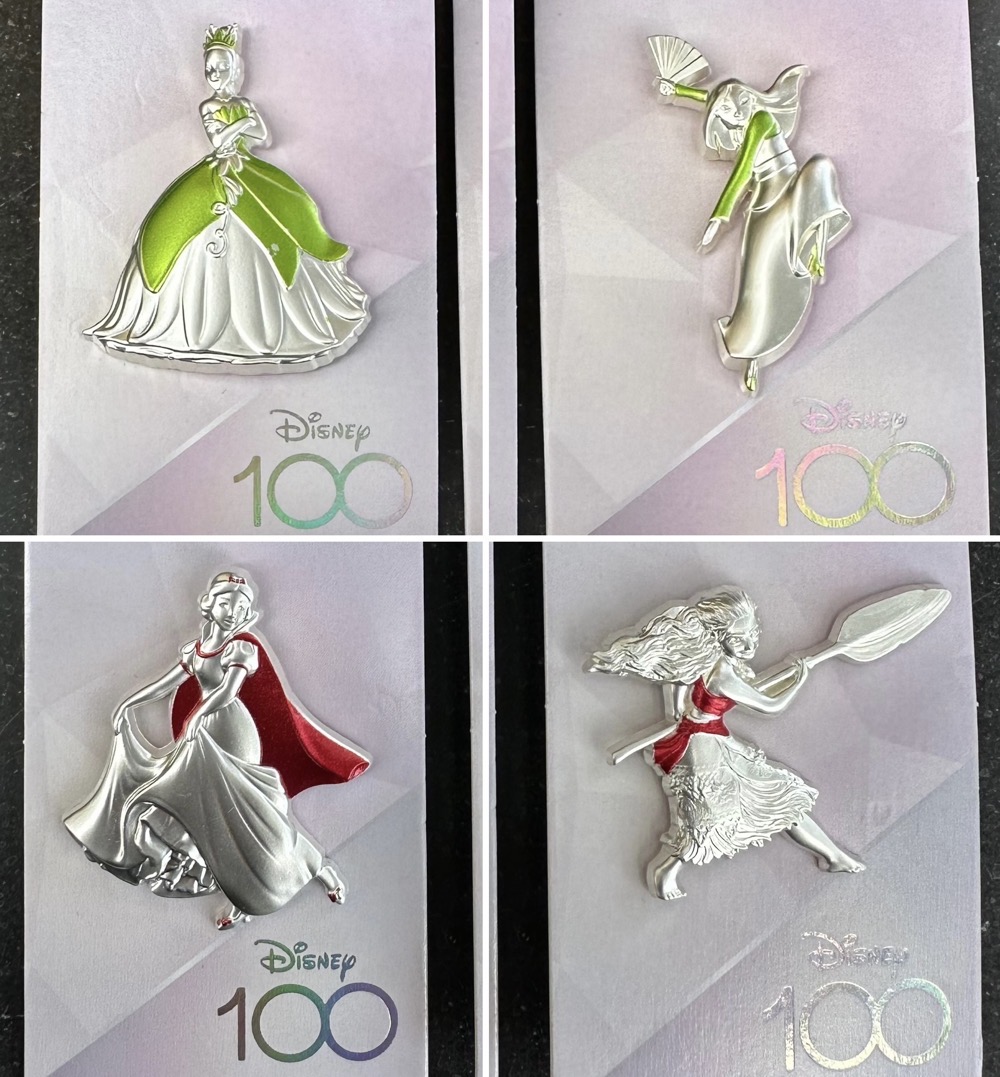 There are also a few Marvel character pins that released at Disney Parks. They feature Black Panther, Iron Man, Captain Marvel and Spider-Man.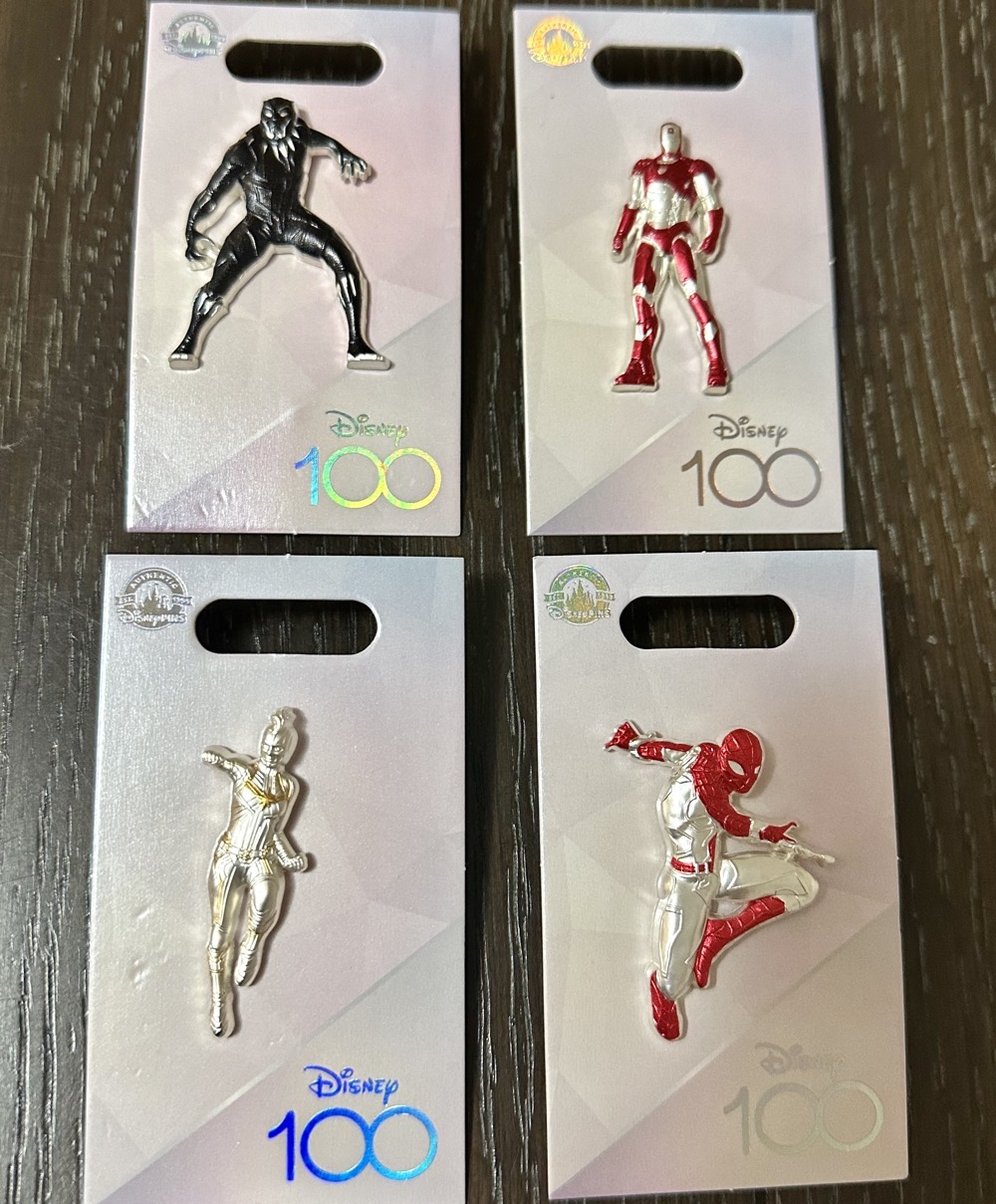 In case you missed it, check out the previous Disney 100 pin releases:
View the latest pin releases in our Disneyland & Walt Disney World pin category.
-Disney Pins Blog