Dance Party, Princess, Boy Band and more Flair Pin Sets at Disney Parks
New Disney Flair pin sets have arrived at Disney Parks! These were spotted at Walt Disney World on October 28, 2020. All are open edition with a retail price of $24.99 each.
Disney Boy Band: Includes Aladdin, Hercules, Gaston and Beast pins.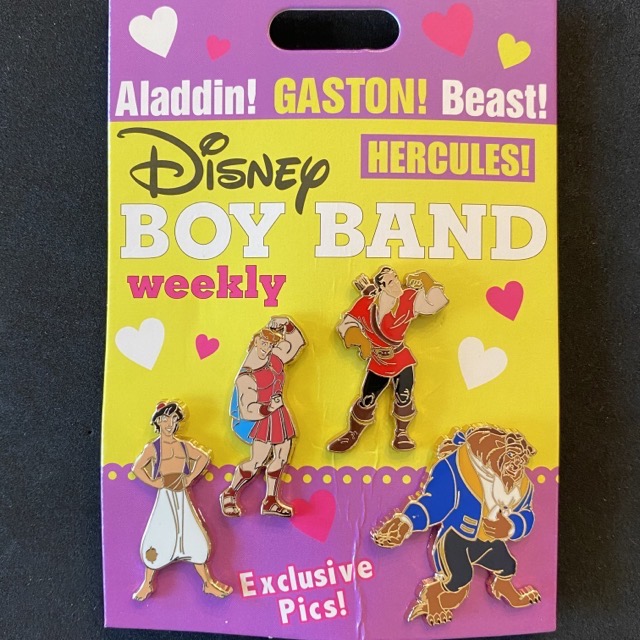 Disney Princesses: Features Belle (Book Smart), Ariel (Good Swimmer), Aurora (Likes Naps), and Cinderella (Shoe Lover).
I'm Here for the…: These pins read: I'm here for the Ears, Pins, Photos and Food.
Disney Dance Party: Includes Sebastian, Timon, Lumiere and Iago pins.
80's Hair: Features a Dinglehopper, Hairspray and Scuttle.
Which pin set is your favorite? Leave a comment below!
View the latest pin releases at Disneyland and Walt Disney World.
-Disney Pins Blog