Cute Shanghai Disney Mystery Pin Collection
Here is a look at a new mystery pin collection available at Shanghai Disneyland! This is part of their "cute" Disney Pin series.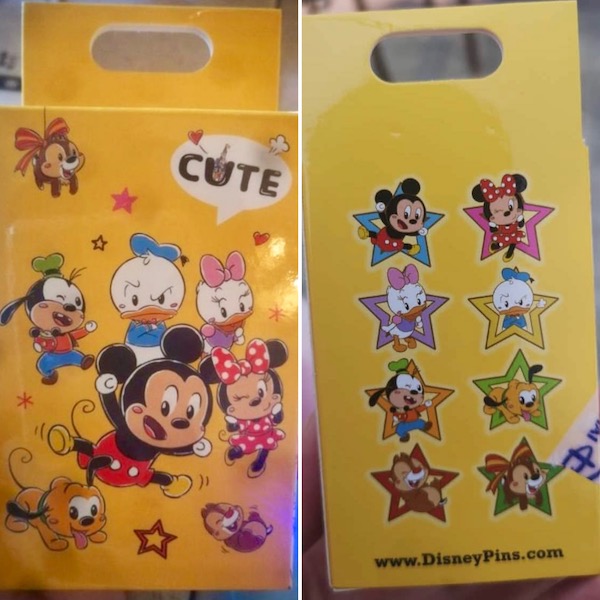 This collection features various Disney characters with a star background. There are eight (8) pins in total and the characters feature: Mickey, Minnie, Daisy, Donald, Goofy, Pluto, Dale and Chip. Here is a closer look:
Click here to view more cute pins in this series!
-Disney Pins Blog