Custom Cake Creations Mystery Pin Set at Disney Parks
A new cake-themed pin set called "Custom Cake Creations" has been released at Disney Parks! It is an open edition collection and the retail price is $17.99 per box. Available starting in March 2022 at Disneyland Resort.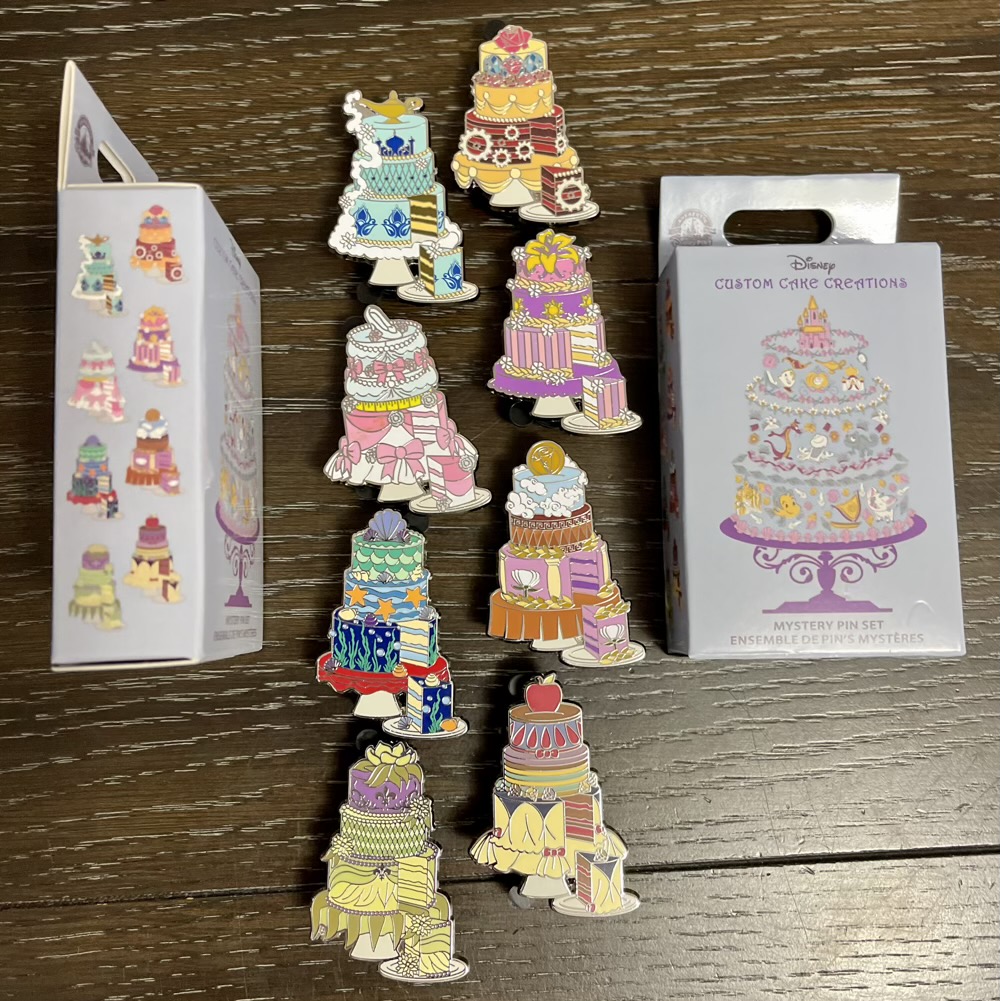 Each blind box contains two randomly selected pins from a possibility of 8 different designs. The featured films include Princess and the Frog, Snow White, Hercules, Cinderella, The Little Mermaid, Tangled, Beauty and the Beast, and Aladdin. All pins resemble a cake with distinct toppings and colors to correlate with the associated movie.
View the latest pin releases in our Disneyland & Walt Disney World pin category.
-Disney Pins Blog