Complete Windows of Main Street USA Area Disney Pin Collection
Here is a look at the complete collection of "Windows of Main Street, USA Area" Pins at Disney Parks for 2021. This monthly pin collection alternated between Disneyland and Walt Disney World. This is the eighth pin collection to complete, followed by the Disney Dream Destinations, Cuckoo Clocks, Magical Comics, Magic in the Stars, Where Fantasy Grows Terrarium Series, Artfully Evil and WDW Annual Passholder collection.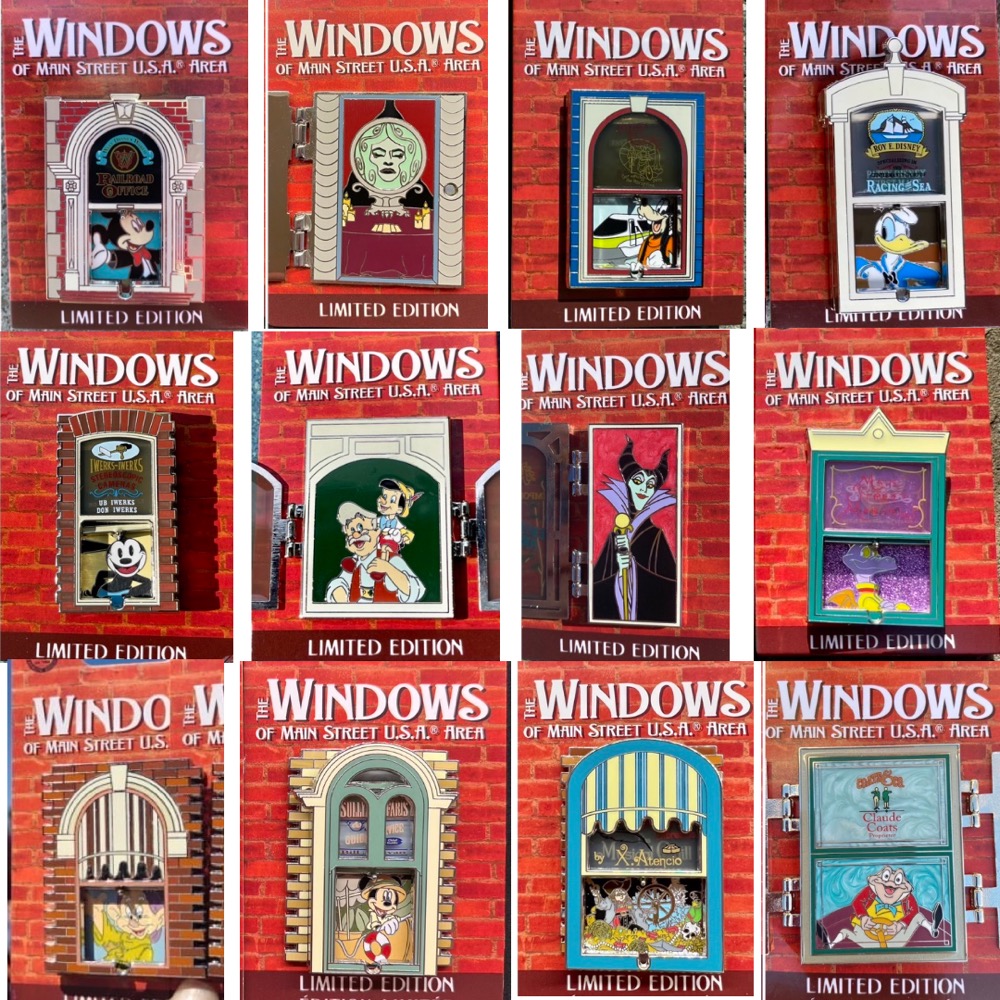 This collection is limited edition of 3,000. Each pin features either a hinged or slider element.
January 2021: Mickey Mouse
February 2021: Madam Leota
March 2021: Goofy
April 2021: Donald Duck
May 2021: Oswald
June 2021: Pinocchio
July 2021: Maleficent
August 2021: Figment
September 2021: Dopey
October 2021: Mickey Mouse
November 2021: Pirates of the Caribbean
December 2021: Mr. Toad
Did you complete this set and which one is your favorite? Leave a comment below!
View more releases in our Disneyland & Walt Disney World pin category.
-Disney Pins Blog